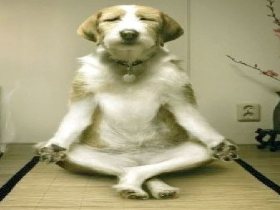 Random good picture Not show
1 He had reddish brown hair.
2 But within that reddish brown icing on the white cake, you can see the neurons arranged into a half-dozen layers.
3 Veins are often dark reddish brown and the blade somewhat ornamented by reddish brown irregular spots.
4 Reddish brown hair and bright, button eyes, and a shy, quivering look.
5 It dyes wool a reddish brown colour, distinctively well known and often referred to in either language as crotal.
6 What was left was a reddish brown, contaminated by earth and blood.
7 A long face, hangdog, sad-sack, and dusty hair,(www.Sentencedict.com) reddish brown.
8 This jade is reddish brown in colour.
9 Young twigs and buds reddish brown pubescent.
10 North American hawk with reddish brown shoulders.
11 In the past the tower has gone from reddish brown to ochre-brown, yellow, brownish-yellow and dark red, before operators settled in 1968 on the current color.
12 The giant, or Derby, eland is reddish Brown with a Blackish neck and vertical white stripes and horns heavier than those of the common eland.
13 Freshly blown pulp turns a reddish brown when exposed to air(sentencedict.com), on account of oxidation of lignin and coloring matter remaining in the pulp.
14 An early symptom of the disease is tiny reddish brown spots; the color of diseased conchocelis finally turned yellowish-white.
15 When fired the clay turns varying tones of reddish brown.
16 The bright green, feathery leaves turn reddish brown in autumn.
17 He was tail and lanky and had a long reddish brown beard and lectured in a voice that was basso and happy.
18 Her hair gleamed like a hastily polished brass pot, its tiny dents reddish brown.
19 Amber is commonly yellow or honey colored, but hues range from light yellow to dark brown and include lemon yellow, orange, reddish brown and almost white.
20 Antennae yellowish brown thinly clothed with grey pubescence, scape and 2nd segments dark reddish brown, apex of 3rd to 10th segments pitchy .
21 Current year branchlets stout, 2-ribbed; leaf blade thickly leathery, abaxially reddish brown when dry; sepals pubescent.
More similar words:
reddish-brown,
reddish,
highbrow,
highbrowed,
redding,
slipped disc,
herniated disc,
brownish,
red-brown,
inherited disease,
Kaddish,
baddish,
faddish,
yiddish,
inherited disorder,
cloddish,
skewed distribution,
brown-haired,
brownish-yellow,
fresh breeze,
sexually transmitted disease,
dishonored,
Eddie,
wedding,
bedding,
shedding,
sledding,
thoroughbred,
imbedding,
embedding.