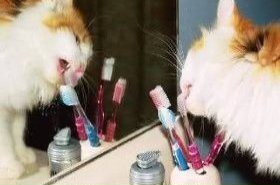 Random good picture Not show
(1) Pooh! This meat is rotten.
(2) Pooh! Something stinks in here.
(3) Pooh! You can't finish that paper by tomorrow.
(4) Oh pooh! I forgot my keys.
(5) A nail-biting finish, but finally won by Moira Creek at her first attempt and a complete stranger to Pooh culture.
(6) Pooh sticks and a plastic clipper[http://sentencedict.com/poohed.html], first to the weir.
(7) Then Mrs Washington came down the stairs, like a life-sized Winnie the Pooh.
(8) And if it isn't honey, the absence of that taste will cause Pooh to believe that it isn't honey.
(9) When Pooh is shown the honey, he doesn't get his belief that there's honey from Rabbit.
(10) And when Rabbit shows Pooh the honey, again the inference is direct: a honey pot, therefore honey.
(11) Here refers either to an imaginary situation or to the picture on the facing page, which shows Pooh coming downstairs.
(12) And from this Pooh infers that there really is honey.
(13) The bank manages the case that not to be pooh- poohed closes down and cannot pay, also can happen.
More similar words:
pooh-pooh,
pooh,
rhombohedral,
ooh,
hoo-ha,
doohickey,
bohea,
cohere,
to heel,
coherent,
bohemia,
bohemian,
kilohertz,
incoherent,
cohesion,
coherence,
coherency,
cohesive,
so help me,
incoherency,
come to heel,
incoherence,
coherently,
go to heaven,
to hell with,
incoherently,
up to her neck,
cyclohexane,
take to heart,
cyclohexanone.