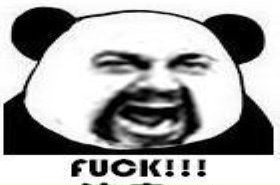 Random good picture Not show
1) A blackbird flew down and perched on the parapet outside his window.
2) He was not prepared to put his head above the parapet and say what he really thought .
3) They chucked the peach stones over the parapet so that peach trees would grow in the garden next year and surprise everyone.
4) The bridge spans the watercourse descending from Coire Mhic Nobuil in a very attractive setting, well seen from the parapet.
5) Many of the older generation in the south died; many have emigrated; the rest keep their heads below the parapet.
6) Parapets gradually grew lower and lower until the trench became little deeper than a roadside ditch.
7) Steadying himself, he made his way over the roof and on to the parapet that ran along the side of the building.
8) Further shelling had caused casualties in the trench and had destroyed the parapet over a length of fifty yards.
9) Hanging over parapets and out of windows, clustering in the streets and on the rooftops,[http://sentencedict.com/parapeted.html] the crowd whistled and applauded.
10) Which has a flat roof behind a parapet so you can't see it from the street.
11) Mowbray hurried along the parapet. In the dark he would not see the obstacle.
12) Guns were run up close to the parapet, and double charges of canister played their part in the bloody work.
13) Pigeons there on the parapet opposite, squabbling, jostling for position.
14) Some sparrows invaded that privacy, crossing from parapet rail to chair to flower tub.
15) I let go a lungful of air, slumped back against the parapet and lit another Capstan.
16) The double-decker smashed through a fence and ended up perched precariously on a bridge parapet at Brighouse, West Yorkshire.
17) Leaning over the parapet to watch the young bloods in the river sprucing up their horses for the fair.
18) Marian leaned over the parapet; the rain, which still streamed down, was forgotten as she watched him rapidly disappear.
19) There is a parapet along the roof of this third wall, with four dormer windows beyond it.
20) Some one was standing on the parapet, leaning over and looking down.
More similar words:
parapet,
paraparesis,
scrape through,
carpeted,
uncarpeted,
characteristic parameter,
paraclete,
tear apart,
paragraph,
parameter,
paraplegia,
paraphrase,
paraplegic,
subparagraph,
paragraphic,
out parameter,
paraphrasing,
paragraphing,
paraphernalia,
key parameter,
parameterize,
parameter set,
separated,
query parameter,
type parameter,
parameterized,
parameter list,
parameter type,
parapsychology,
model parameter.