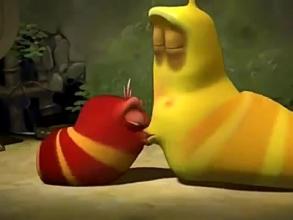 Random good picture Not show
(1) It never happened, despite occasional flashes and poignant near-misses.
(2) They joke about the near-misses as their cars skid on the ice that lines the road to the colliery.
(3) So perhaps a U. S. outbreak was a near-miss.
(4) For this near-miss Mr Sewell has halitosis to thank.
(5) Margaret, a publishing executive, tells her own near-miss story of how she stepped back from the brink of insanity.
(6) This paper describes one vapor leak near-miss accident analysis of diesel hydrogenation reactor in hydrogenation Unit, and analyzes the causes and prevention measures.
(7) If that near-miss happens, the economy will probably be very weak but not depressed, pushing up the U.S. 10-year yield to about 2.25 percent a year from now, Kaufman says.
(8) On June 24, we had a near-miss when an enemy plane dropped anti-personnel bombs near the starboard side of the ship.
(9) The near-miss knocked the lizard and her rider off the cliff-side, sending both plunging into the sinkhole grotto.
(10) By the time we figured out that the "near-miss" would become thousands of impact events, it was too late to do anything about it.
(11) In 15 first-half minutes of breathtaking attacking they conjured a hat-trick of near-misses.
(12) Read in studio Two passenger jets have been involved in a near-miss over Oxfordshire. Sentencedict.com
(13) Jennifer Aniston's fear of flying was based upon a near-miss experience on a flight from Toronto to New York.
(14) If you're lucky, the Poll - star passes your planet in a near-miss incident, lightly peppering you and the people dearest to you with a shower of pebbles.
(15) The most promising moment of all came at the beginning of this decade, with Mr Clinton's near-miss at Camp David.
(16) By 1931 Guldahl had turned pro, joining the PGA tour for some frustrating near-miss finishes, and narrowly coming second at the 1933 US Open.
(17) Roughly 25% of the men surveyed said that they'd had a summertime crash or near-miss, while just 17% of women said the same.
(18) If you are involved in a traffic accident or near-miss(9), remain in your car and keep your hands in plain sight.
(19) Previous glitches included a Jetstar flight taking off from Launceston Airport without runway lights in March 2008 and a 60m near-miss between a Virgin Blue flight and a light aircraft in 2003.
More similar words:
near miss,
warmish,
alarmism,
alarmist,
one-armed,
armistice,
hit or miss,
permission,
permissive,
hit-or-miss,
permissible,
permissibly,
armistice day,
spearmint,
impermissible,
intermission,
linear motion,
permissibility,
permissiveness,
heartwarming,
heart-warming,
without permission,
written permission,
planning permission,
surface-to-air missile,
air-to-air missile,
thermionic emission,
arm-in-arm,
arm in arm,
nuclear regulatory commission.