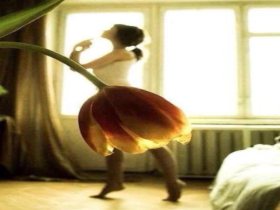 Random good picture Not show
(1) The lifeguard raised his shoulders in a musclebound shrug and tugged at the whistle around his neck.
(2) The musclebound horseflies retreat and return; they rest, rubbing their hands together in anticipation and spite.
(3) Obese mice, diabetic mice, musclebound mice(sentencedict.com), even knockout mice.
(4) He was made inflated, musclebound and awkward by the shirt, a burlesque act.
(5) Interestingly, women do not like muscle-bound men, and men misperceive how muscular women want them to be.
(6) Yet Germany's muscle-bound economy is also a victim of its exporters' success.
(7) When is a muscle-bound Austrian megahunk with an accent thicker than a gallon jug of molasses as American as baseball and apple pie?
(8) Three convulsions, the whole body muscle-bound Dewey shook the teammates.
(9) Perhaps, I thought, I'd been too hasty in rejecting Sergia and her muscle-bound cohorts.
(10) Dr Dixson also studied that women found most attractive and concluded that women preferred a leaner, less muscle-bound physique in males, perhaps giving hope to men that shun the gym.
(11) 95 pound women in tight skirts can throw around 300 pound muscle-bound men.
(12) We sit on a bench with heads tilted back to delight in the ceiling popping with muscle-bound lads and that stern finger of God ordering Adam and Eve to leave Paradise .
(13) The instrument proves obvious effects in the clinical therapy of joint adhesion, hematoma fibrosis and muscle-bound , shoulder inflammation and scar.
(14) Scientists McPherron, Se-Jin Lee and Ann Lawler created the muscle-bound mouse while working on a newly-discovered gene.
More similar words:
muscle building,
muscle,
muscle tone,
eye muscle,
muscleman,
muscle cell,
muscle fibre,
muscle spasm,
muscle fiber,
heart muscle,
muscle memory,
facial muscle,
muscle system,
smooth muscle,
flexor muscle,
skeletal muscle,
gluteus muscle,
deltoid muscle,
not move a muscle,
cardiac muscle,
abductor muscle,
striated muscle,
extensor muscle,
adductor muscle,
sphincter muscle,
papillary muscle,
voluntary muscle,
pterygoid muscle,
muscle contraction,
involuntary muscle.