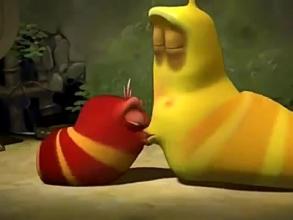 Random good picture Not show
1. Companies could enter into long-term leasing agreements without having the commitment show up on their balance sheets.
2. Rental time: in October 2010 began leasing, long-term lease.
3. long-term lease concessions can be!
4. Also under long-term lease for the needs of your customers replacement models.
5. As a native hunter, ortraditsionnik, Koerkov holds a long-term lease to a territory where local authorities allow his family to maintain a traditional way of life.
6. Charge a pair of three (quarters to pay), long-term lease is preferred.
7. That flexibility might involve the offer of a short-term agreement or a long-term lease with an appropriate break clause.
8. I have witnessed many professional services companies go under because they signed a long-term lease on too much office space at the wrong rent –and then revenues collapsed.
9. But in China, all of the real estate in the legal sense is a long-term lease .
10. To respond to this need, the project proposes to include a Land Bank pilot initiative that promotes long-term tenure arrangements through purchase or long-term lease of productive land.
10. Sentencedict.com try its best to gather and build good sentences.
11. Company under a variety of models matching the needs of customers, including long-term lease short packet, by car rental and other lease forms.
12. Company for all sectors of society, providing customers with a variety of lease: short lease with drive, long-term lease Zijia, Airport Shuttle, point to point transfer, trucking and other services.
13. Belief in bourgeois values, such as high rates of house or long-term lease ownership and jobs which are perceived to be " secure."
14. Upon getting this designation, a city resident may enter into the housing market and purchase a long-term lease (typically 70 years) on a property.
15. They pay less than $80 a month to a landlord who has a long-term lease from the city on this set of tunnels.
16. Last month, the French Budget Ministry's website posted an advertisement to the building, said the long-term lease to private companies and encourage them to renovate them.
More similar words:
long-term loans,
long-term liabilities,
long-term,
in the long term,
long-term plan,
long-term debts,
long-term trend,
long-term budget,
long-term bonds,
long-term basis,
long-term asset,
long term memory,
long-term memory,
long-term credit,
long-term forecast,
long-term capital,
long term storage,
long-term interest rate,
long-term contract,
long-term financing,
long term stability,
long-term objectives,
long-term borrowings,
long-term investments,
long-term unemployment,
long lease,
termless,
long text,
lease term,
slang term.