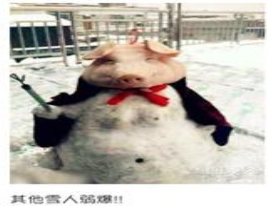 Random good picture Not show
1) Management and staff are at loggerheads over the plan.
2) For months dentists and the health department have been at loggerheads over fees.
3) The Chancellor is at loggerheads with the Prime Minister over public spending.
4) He is at loggerheads with many of his own party over the issue of taxation.
5) France was left isolated and at loggerheads with other EU member countries over its refusal to fall into line with demands to cut state borrowing.
6) Look here, you two , you're always at loggerheads. Mend it or end it.
7) He and his wife are always at loggerheads.
8) The students are at loggerheads with the college over the price of food in the canteen.
9) The two governments are still at loggerheads over the island.
10) Second, the idea that two groups are at absolute loggerheads ignores the community of interest in the political class.
11) Interview he sez the idea that industrialists are at loggerheads with conservationists needs to be dispelled.
12) This, remember, was a deal between two companies that were then at loggerheads in the courts!
13) For almost 18 months Margaret Thatcher and Nigel Lawson have been at loggerheads over sterling.
14) When kings were at loggerheads with their clergy, which was not their usual relationship,[http://sentencedict.com/loggerheaded.html] morality constituted the most dramatic battleground.
15) They've been at loggerheads with the Government over a ten million pound capping row.
16) I think Himmler and Speer are at loggerheads.
17) The pair have been at loggerheads over which of them was more worthy of the player of the century accolade.
18) The president has been at such loggerheads with the GOP-controlled Congress that not a lot has been accomplished.
19) Pundits are also at loggerheads about the crisis.
20) Peasants in grain-short areas may well be at loggerheads with those in grain-surplus areas.
More similar words:
loggerhead,
at loggerheads,
at loggerheads with,
airheaded,
clearheaded,
clear-headed,
overhead expenses,
logger,
blogger,
overhead,
data logger,
copperhead,
waterhead,
showerhead,
letterhead,
riverhead,
overheads,
hammerhead,
thunderhead,
overhead cost,
cylinder head,
fixed overhead,
head over heels,
factory overhead,
newspaper headline,
hammerhead shark,
headed,
overhead projector,
beheaded,
hotheaded.