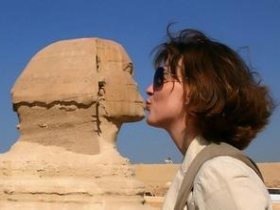 Random good picture Not show
1. The average male tiger weighs around 200 kg.
2. Sugar was rationed to 1 kg. per family.
3. The doses used for surgical anesthesia vary between 2 and 10mg/kg.
4. She weighs about 58 kg.
5. These are five yuan and six jiao a kg.
6. The solid propellant booster weighs an additional 210 kg.
7. The hammer now in use weighs only 190 kg.
8. Wang is 2.12 metres tall and weighs 115 kg.
9. The trunk and limbs weighed 29,500 kg.
10. He developed weight loss totalling 8 kg. in the previous 2 months.
11. Palletizing and wrapped. Minimum Lot Size: 500 kg. Warranty: 36 months.
12. The doses used for surgical anaesthesia vary between 2 and 10 mg / kg.
13. It weighs ten 1 bs . , i . e . about 4.5 kg.
14. The exact weight of the baby at birth was 3.2 kg.
15. We need Pacific Halibut, one side black and one side white. The weight must above 2 KG.
16. By analyzing the data, the load cells used in weigher worked linearly within 10 kg.
16. Wish you can benefit from our online sentence dictionary and make progress every day!
17. Yes. These are five yuan and six jiao a kg.
18. The "Capra Ibex" is vegetarian and can eat up to 20 kg.
19. Grapefruit juice, unfermented and not containing added spirit, nature, of a Brix value not exceeding 20, in a package less than 18 kg.
20. Body weight and more Abyssinian, a cat up to 5 - 7 kg.
21. Known as a "Powerman with small hands", Yao Jingyuan won a gold medal at 1982 Asian Games in men's 67.5 kg.
22. The girl, named Vivienne Marcheline, weighed 2.27 kg while her brother , Knox Leon, weighed 2.28 kg.
23. The picture above shows the piece of lead sheet wrapped around the arm which is simply for weight – about 1 Kg.
24. General gosling feeding more than two months, the average body weight of up to 6 - 7 kg.
25. His appetite became ravenous and his caloric intake doubled, yet he lost 10 kg.
26. Other washing machines, with built-in centrifugal drier, each of a dry linen capacity of 6 kg and over. but less than 8 kg.
27. The weight of gross sample before the dividing is not less than 145 kg.
28. The average Vietnamese woman is 1.55 m tall and weighs 47 kg.
29. Mixtures of vegetables, preserved by sugar (drained, glace or crystallised), not frozen in a package of less than 18 kg.
30. Excess baggage can be paid upon check - in airport terminal and will only check - in baggage exceeds 15 kg.