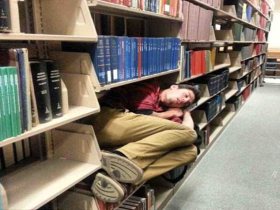 Random good picture Not show
1. To each side of the hearth was a high-backed wicker armchair in an intricate closely woven design fitted with patchwork cushions.
2. The Judge was sitting in a great, high-backed oak chair, on the right-hand side of a great stone fireplace.
3. He stayed rigidly still in the high-backed wooden chair and stared at the upset cruet.
4. There, on the great high-backed oak chair, sat the same enormous rat.
5. He found a huge, high-backed oak chair and pulled it up beside the fire.
6. Across the room stand three rude and high-backed chairs.
7. The comfortable high-backed bright yellow and dark brown sofas create a dining atmosphere that is both lively and refined.
8. Furniture consisted of low tables, high-backed chairs, and beds with wooden frames.
9. Blackwood settled in a high-backed chair. "For honor's sake I must ask about my liege lord."
10. She sat in the dining room,[Sentence dictionary] enthroned on an old high-backed chair.
11. All Angus did was pull his robe tighter around him and slump in one of the high-backed chairs to glower at us.
12. In the middle of the room was a round table covered with oilcloth, and four high-backed carved chairs set around it.
13. Reacher stood outside next to me and handed me the shoulder straps and radio cord from behind the high-backed seat.
14. Louis sat listlessly in his place opposite his dead wife's high-backed chair and empty plate.
15. And I would never wish to deny them the comforts of an electric sunroof, cassette stereo and high-backed seats, or the aesthetic pleasures of advanced fuselage styling.
16. Those in the know find their way inside to the white-trimmed, bluish walls and dramatically high-backed chairs.
17. The floor was of smooth, white stone; the chairs, high-backed, primitive structures, painted green: one or two heavy black ones lurking in the shade.
More similar words:
hunchbacked,
high bar,
high band,
highball,
plough back,
straight-backed,
high bandwidth,
highball glass,
backed,
backed up,
unbacked,
back edge,
high-necked,
humpbacked,
highbrow,
high beam,
thighbone,
highborn,
highbrowed,
push back,
flashback,
flash back,
hunchback,
hatchback,
switchback,
flash back to,
backpacker,
high blood pressure,
packed,
sacked.