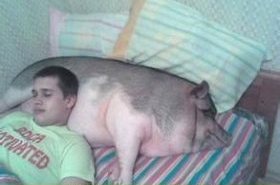 Random good picture Not show
1 We propose a temporal database model named GT.
2 GT.N) , which rose 6.1 percent to $28.91, after the company posted stronger-than-expected quarterly profit driven by price hikes, sales of more expensive tires and favorable foreign-exchange rates.
3 The login form will contain the following code format shown in Listing 4 and will be named openidlogin.gt.
4 We will name the file that contains the widget code pue_trend_widget.gt.
5 The 2009 Frankfurt Motor Show will see a lot of premieres : the new Audi A5 Sportback and A8, the brand new Opel Astra, the Mercedes-Benz E-Class Cabrio,(www.Sentencedict.com) the Bmw X1 and 5-Series GT.
6 The products comparability and the use of GT bring the comparability of quality variance, which is the base of quality control with GT.
7 The de-listing does not pertain to the filtered cigars or pipe tobacco products sold by GT.
8 ObjectiveTo elucidate the genetic defects in patients with Glanzmann thrombasthenia (GT) and set up the experimental basis for further exploring the pathogenesis of GT.
9 Verdict: Basically an S-class coupe, the Mercedes CL remains one of the most imperious ways of getting about. Superb ride and decent handling make it a proper old-school GT.
10 But unlike Mitsubishi's more performance-oriented Lancer variants, fuel economy is also a priority consideration with the Outlander GT.
11 The ship's particulars are not completed, short of ship's GT.
12 Moreover, the government support and law supervision will influence the diffusion efficiency of GT.
13 The alternative scenario is quite different: instead of the 40.2 Gt of energy-related emissions in 2030, we would have just 26.4 Gt.
14 The well-known companies began a collaboration 5 years ago, when Bentley has created the fastest and the most powerful sedan in the world – Continental GT.
15 Destined to go into productionin2011, the3-Series GT will offerthesame odd styling and hatchback versatility ofitsbigger brother, the5-Series GT.
16 The 2012 Buick Verano, a stylish compact sedan (seen above), isn't in U.S. showrooms yet, but a similar vehicle has been on sale since June 2010 in China, where it is known as the Buick Excelle GT.
17 In any case, this is a facelift and the main points to note are the new, specially-designed butterfly doors and front headlights borrowed from the current Carrera GT.
18 Large scale commercial fishing fishing utilizing active gears and vessels of more than one hundred fifty (150) GT.