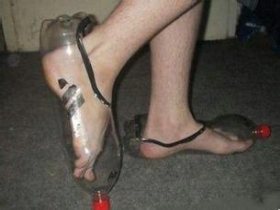 Random good picture Not show
1. Malone looked out at the grey-green featureless landscape.
2. With an artist's skill Chesarynth conceptualized the hard-edged grey-green symbols in different arrangements, in different colours and shapes.
3. She selected a £225 grey-green wool suit, £23 shirt and £20 silk tie.
4. The pale pink flowers and grey-green leaves would match with most other plants placed against it.
5. In the grey-green water we could dimly see a large, pale body beneath the grey fin.
6. The result looked like an insidious, grey-green growth lopped off an otherwise healthy young tree to protect its trunk.
7. His small grey-green eyes were snapping with happiness.
8. The sturdy grey-green bikes have become a common sight,(sentencedict.com) with people ranging from students to business executives weaving through traffic.
9. Bright burgundy colored wood accents the grey-green foliage and sky blue berries.
10. He tugged off the high boots and, fumbling with the buttons, he removed his officer's grey-green trousers.
11. Her face was small, white and thin, with a lot of freckles, and she had large grey-green eyes.
12. A few men wore evening dress, but many more were in the hated grey-green uniform.
13. Only a bold topknot of dry leaves thrust from his crown, grey-green and jagged.
14. She seemed to have powdered her face again and the lamplight gave it a grey-green tinge, rather like a black withered leaf covered with frost.
15. Common in low-lying cotton lot, rain formation of waterlogged runt seedling in a long time, causing root black, leaves grey-green, slow growth.
16. She was about eleven, with long red hair in two plaits. Her face was small, white and thin, with a lot of freckles, and she had large grey-green eyes.
17. Originating from the hood of ancient noblewoman , the shade lancing, grey-green cloth and yellow gauze will obtain a harmonious assortment of exotic sensation.
18. We also discover the Lower Quaternary limit locates in M/G boundary or the interface between the grey-green clay-silty sand layer and brown-red silty clay sand layer.
More similar words:
green,
greens,
greeny,
greene,
greener,
greenway,
greenly,
pea green,
greenland,
greenfly,
green pea,
greening,
green tea,
greenish,
sea green,
sea-green,
green bay,
green gold,
greenery,
greengage,
greenback,
greenbelt,
greenberg,
green-eyed,
greenwood,
blue-green,
blue green,
green line,
green belt,
green card.