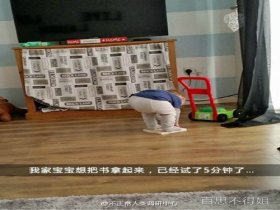 Random good picture Not show
1. And the men in Blue were moving towards Fredericksburg, where thousands would soon lie by a stone wall in heroic and sometimes miserable death.
2. Fredericksburg was founded by German settlers when the area was still open prairie.
3. Hooker left half his men at Fredericksburg, in front of Lee's army.
4. After further Union defeats at Fredericksburg and Chancellorsville, it was an accidental meeting of the two armies at Gettysburg, Pennsylvania, that would turn the tide of the war.
5. And that day at Fredericksburg was all in the form of fighting that Lee mistrusted and that Longstreet welcomed.
6. It was a thickly wooded area west of Fredericksburg, Virginia. That was where the Union army had lost a battle to the Confederates one year before. That was where the two armies would fight again.
7. Raccoon removal squirrel control Fredericksburg, Stafford, Virginia, and wildlife snake Skunk Valley pest control services experts bats, squirrels, mice, and remove the raccoons.
7. Wish you will love sentencedict.com and make progress everyday!
8. Our preparations were just completed when further operations were arrested by intelligence received from Fredericksburg....
9. The Associate Rector at St. George's Episcopal Church in Fredericksburg, Virginia says that some of the comments she heard disturbed her. St.
10. "It seemed to be the obvious thing that our friends in Fredericksburg would get together, " said Rabbi Devorah Lynn.
11. Today is a beautiful day, good weather, lovely sunshine! We planed to go to " Fredericksburg".
12. On June 3, advance troops of the Confederate army left their camps near Fredericksburg and marched west toward the Shenandoah Valley.
13. He founded Wildseed Farms, the largest flower-seed-producing operation in the nation in the Hill Country town of Fredericksburg.
14. In a few seconds a small video panel appeared, and Matthews was looking at the twinkling lights of a Christmas tree in her own family room in Fredericksburg, Va.
15. Lee's army still held strong defensive positions along high ground south of Fredericksburg. This was almost halfway between the capitals of the opposing sides: Washington and Richmond.
16. From August 1862 until May 1863, he and his troops played key roles at the Second Battle of Bull Run, the Battle of Antietam, the Battle of Fredericksburg and the Battle of Chancellorsville.
17. George Washington was born February 22, 1732, on a farm near Fredericksburg, Virginia.
18. If Lee turned to meet him, the troops at Fredericksburg would attack.
19. General Hooker did not plan to make the same mistake which General Burnside made at Fredericksburg.
More similar words:
vicksburg,
frederick,
blacksburg,
frederick i,
frederick ii,
frederick the great,
frederick douglass,
frederick william i,
frederick law olmsted,
fredericton,
hapsburg,
habsburg,
gettysburg,
pittsburgh,
harrisburg,
petersburg,
johannesburg,
st. petersburg,
saint petersburg,
gettysburg address,
battle of gettysburg,
kick against the pricks,
american federation of labor,
ricksha,
rickshaw,
trickster,
dirty tricks,
bag of tricks,
confederate states of america,
st patrick's day.