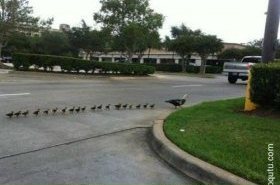 Random good picture Not show
1. Object recognition based on shape is an embranchment of X - ray detection techniques.
2. The embranchment of "1 branch type" and the firstembranchment of "2 or 3 branches type " are the nerves to supply theclavicular part of the pectoralis major.
3. The ballproof truck is one of the important embranchment for special type truck, whose representative products are the ballproof cash truck.
4. Fuzzy control and expert control are the two embranchment of brainpower control.
5. Thermit reaction, a embranchment of SHS, uses the natural oxide as a low cost raw material, which has more prominent economic profits than the direct-compounded material with elements.
6. As an embranchment of incentives theory , collusion theory has entered foreland of the mainstream economy's research.
7. We study of the influence on substrate self-bias by the impact of substrate embranchment resistance in series shows the phenomenon of self-oscillation.
8. Stochastic resonance ( SR ) is a new and very important embranchment in the nonlinear science field.
9. Owing to the advantages of itself, EDA technology is more and more important in the modern electronic system designs and it has been a basilic embranchment in ASIC technology.
9. Wish you can benefit from sentencedict.com and make progress everyday!
10. Furthermore, this similarity theorem of solution is combined with that of number and shapes correspond and make three- embranchment in mathematic coordinated and integrated.
11. The study of policy tools is growing up to a new embranchment and subject field. How the government selects the policy tools in scientific way is a new inspection of research.
12. Measurement of great size long rail is an important embranchment of geometry parameter measurement.
13. For gradational execution, it gives a method of gradationally adjudging the embranchment control signs and deciding function trend, according on the control signs.
More similar words:
entrenchment,
remembrance,
retrenchment,
remembrancer,
remembrance day,
branch manager,
in remembrance of,
day of remembrance,
rembrandt,
membrane,
membranous,
cell membrane,
cytomembrane,
catchment,
parchment,
fetal membrane,
enrichment,
attachment,
detachment,
preachment,
serous membrane,
plasma membrane,
mucous membrane,
impeachment,
bewitchment,
enfranchisement,
semimembranosus,
synovial membrane,
basilar membrane,
reattachment.