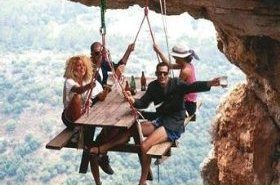 Random good picture Not show
(1) Three new species in the genus Tolypothrix of Cyanophyta from Mt. Wunv of Jilin Province are described.
(2) Compared with the distributions of Cyanophyta in other three salt lakes of China, Cyanophyta distributions in polyhalinous waters is more similar than those in freshwaters.
(3) Chloraphyta, Cyanophyta and Bacillariophyta revealed higher detected rates , as well as Xanthophyta and Euglenophyta.
(4) Late Ordovician organic reefs composed of cyanophyta and calcareous sponge were firstly discovered in northern Tarim basin.
(5) Aim: To research the distribution of algae and establish prediction model of cyanophyta cell density(CCD) in some surface water source of Zhengzhou.
(6) The results showed that there were 6 phyla, 38 genera and 93 species in the plots, including Cyanophyta, Chlorophyta, Bacillariophyta, Euglenophyta, Cryptophyta, and Pyrrophyta.
(7) Stocking of filter feeders (silver and bighead carps) was just suitable for controlling density of Cyanophyta not total biomass of algae.
(8) Formation of the freshwater calcareous tufas stromatolites result from laminated construction of cyanophyta mats and periodic calcareous deposition.
(9) There were 20 species to be identified belonging to 16 genera, 3 phyla including Cyanophyta, Chlorophyta and Bacillatiophyta.
More similar words:
bryophyta,
chlorophyta,
pteridophyta,
phytate,
cyanotic,
cyanosis,
cyanogen,
cyanotype,
cyanogenic,
cyanohydrin,
phycocyanin,
cyanobacteria,
neophyte,
halophyte,
bryophyte,
mesophyte,
endophyte,
xerophytic,
hydrophyte,
sporophyte,
osteophyte,
saprophytic,
gametophyte,
anopheles,
pteridophyte,
dermatophyte,
spermatophyte,
phytophthora,
phytophagous,
trichophyton.