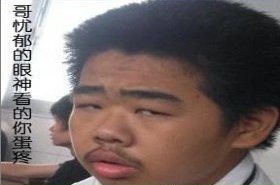 Random good picture Not show
(1) Incorporated into the Mongol Chagatai Khanate in 1234.
(2) In 1371, the Ming Dynasty Hongwu four years, Chagatai Khanate perish, for many separatism in Xinjiang separatist regimes.
(3) "Avanti's Story" is produced in Chagatai Khanate period of one representative of the folk literature.
(4) This paper discusses posts traffic in Chagatai Khanate from four respects. First, discusses its setting up and operating in Yeke Mongol Ulus period.
(5) Third, based on the Mongolian archives about posts traffic, specifically analyzes the operating of the posts in Chagatai Khanate.
(6) In general words, the formation of the Ming frontier in its northwest territory was an outcome of the triangle geopolitical situation of the Ming, the Northern Yuan, and the Eastern Chagatai Khanate.
(7) Northwest of china in the Ming Dynasty is a major period of national integration in the wave of national integration, the east Chagatai Khanate East has played a crucial role.
(8) Second, taking Uighur areas as the center, presents situations of posts construction in Chagatai Khanate in Yuan Dynasty, considering the succession of the posts traffic.
More similar words:
as much again,
data gathering,
as much again as,
half as much again,
data interchange,
electronic data interchange,
dash against,
bhagavad-gita,
agate,
nag at,
bagatelle,
propagate,
chagrin,
propagator,
propagation,
propagative,
propagating,
chagrined,
matai,
tailgate,
tail gate,
agatha christie,
oblongata,
catch a glimpse,
propagation delay,
fetch a good price,
catch a glimpse of,
data integrity,
medulla oblongata,
charge against.