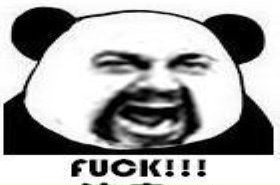 Random good picture Not show
1) The bough that bears most, hangs lowest.
2) It is a fairy wood that has never a withered bough in it.
3) A breeze sighed in the higher boughs.
4) I rested my fishing rod against a pine bough.
5) The thin walls were banked with earth and evergreen boughs.
6) Beyond the budding boughs I could see the edge of its shadow drawing its veil aside.
7) The heavy boughs and dark leaves of the copper beech that spread over the drive perfectly suited her mood of despair.
8) Its bright yellow pendulous boughs have begun to bud, and its contours give evidence of a healthy plant.
9) I find the path that leads under the green boughs into its depths.
10) She walked in the woods at the edge of the meadow and looked at the trinkets in the boughs.
11) Using a long hooked pole,(http://sentencedict.com/boughed.html) he yanked down the mistletoe from the boughs of an old apple tree.
12) Candles burned on the window sills, among fragrant boughs of spruce and pine.
13) Sykes was dangling a small bough over its nose, possibly an olive branch, perhaps its elevenses.
14) Many animals leap from bough to bough, and sometimes fall to the ground.
15) I have a tree in my garden that has both cookers and eating apples growing on separate boughs.
16) For this reason, it was called the Golden Bough and was believed to cure diseases in humans and cattle.
17) Pine boughs clad in white bowed to the blue-white ground.
18) Taking a deep breath, she forced apart the translucent boughs and peered through.
19) Russet and grey still prevail in the recently gale-thrashed boughs.
20) The marks on the boughs and a shred of cloth that must have come from her cloak ....
More similar words:
ploughed,
toughen,
roughen,
toughened,
roughened,
bough,
rough estimate,
bought,
overbought,
bought book,
store-bought,
brought about,
throughout the day,
through and through,
hughes,
laugher,
weighed down,
langston hughes,
bougie,
hough,
sough,
cough,
lough,
ought,
dough,
tough,
rough,
nought,
slough,
chough.