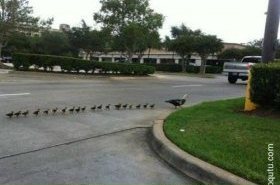 Random good picture Not show
1. Bernini was the designer of this bronze when he was 25 years old.
2. Then the museum's owner is murdered and a Bernini bust disappears.
3. Julia: I saw works from Michelangelo, Bernini, da Vinci and many more but I can't remember their names.
4. This is Chigi Chapel, Bernini finished the job begun by Raphael.
5. I may be looking at something by Bernini with lots of flowing hair and drapes and I'll translate that into this material.
6. The colonnades was designed by Bernini. It is just like "the maternal arms of Mother Church" in Bernini's expression.
7. Works by Rodin, Rubens, Maillais and Bernini may also be displayed on the condom packets, museum bosses said.
8. Bernini was undoubtedly the most important sculptor of the Baroque period.
9. Statues of angels designed by 17th-century sculptor Gian Lorenzo Bernini decorate the Sant'Angelo Bridge.
10. The man who most consider the greatest sculptor of the 17th century, Gian Lorenzo Bernini (1598-1680), redesigned the square from 1656 to 1667, under the direction of Pope Alexander VII.
11. It have a lot of brilliant achievement in every field of art. Bernini, Borromini, Caravaggio and Rubens these people are on the scroll of fame.
12. E. but popularly known as The Middle Finger – has the shape of a huge hand, beautifully sculpted from Carrara marble – the same material used by Michelangelo and Bernini.
12. Sentencedict.com is a sentence dictionary, on which you can find nice sentences for a large number of words.
13. Silhouette of fountain by Carlo Moderno with statues of saints by Bernini, St Peter' s Square.
14. A descendant of Pope Urban VIII, who commissioned works in Rome by Gian Lorenzo Bernini, Barberini owns a castle in the nearby picture postcard hamlet of San Vittorino.
15. Peters Square A boy chases pigeons in column - ringed Piazza San Pietro, designed by Gian Lorenzo Bernini.
16. The Cornaro Chapel was the best work of un bel composto created by the greatest Italian artist Gian Lorenzo Bernini in the Baroque period.
17. It should be said that the expression of the ray of Bernini sculpture is different approaches but equally satisfactory results with that of my work.
18. Whether or not the ray in the series of"Extention" is inspired by the golden light of the Bernini sculpture West Baroque times?
19. As she bends, she look as if she's going to break, like a naiad after the school of Bernini.
More similar words:
kerning,
Hibernian,
governing,
patterning,
concerning,
discerning,
governing law,
law-governing,
self-governing,
governing body,
governing board,
governing equation,
training pattern,
femininity,
finish machining,
Ernie,
hernia,
vernix,
hernias,
herniae,
hernial,
vernier,
herniate,
wernicke,
eternity,
copernican,
turn-in,
burn-in,
horn in,
burn in.