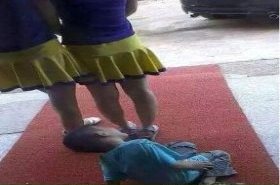 Random good picture Not show
1. His decision to return to the Stella Artois is a wonderful bonus for our spectators, he said.
2. AB InBev, maker of Budweiser, Stella Artois and Beck's, said in a statement that the panel had awarded no damages or remedies.
3. Agassi made his first appearance at the Stella Artois in 2000, but enjoyed his most successful year in 2003 when he reached the semifinals.
4. An old Belgian castle. A trap protecting a chalice of Stella Artois. Challenge your friend to unravel the trap. If successful the chalice is theirs.
5. (Its boss, Jorgen Buhl Rasmussen, previously worked for Duracell, a battery-maker, and Gillette, a purveyor of razors.) ABI has similar plans for a global marketing push for Stella Artois and Becks.
6. Agassi: Announced his intention to play at the Stella Artois Championships.
7. Lettanew had always enjoyed playing at Queens Club, the Australian is defending champion this year and he's looking for a fifth title at the Stella Artois championships.
8. He last played a competitive tennis match at the beginning of March, and does not expect to compete again until the Stella Artois .
9. The company's impressive roster of beers includes well - known brands like Budweiser Stella Artois, Beck's and Michelob.
More similar words:
tortoise,
tortoiseshell,
giant tortoise,
patois,
shintoism,
repertoire,
cartoon,
cart off,
partook,
dartos,
gear to,
barton,
quarto,
carton,
near to,
wear to,
swear to,
suharto,
start on,
start out,
start off,
wharton,
esparto,
war-torn,
khartoum,
part-owner,
art object,
sartorial,
cartoonist,
give ear to.