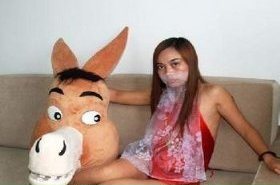 Random good picture Not show
1. We report the results of a survey of the incidence of resistant propionibacteria in patients with acne.
2. A bacteria called Propionibacterium acnes normally colonizes this swollen gland causing the development of inflammation and pus.
3. Efficiency: Powerfully purify pores, dissolve oil and propionibacterium, remove surplus oil, and quickly recover skin to pure, comfortable and refreshing state.
4. This article introduces characteristics and classification of Propionibacterium, and its application in food fermentation industry.
5. Gas production by Propionibacterium contributes to final flavor development and hole or eye formation in this cheese.
6. The erythromycin was used as control, the minimal inhibitory concentration (MIC) of Mangiferin on Propionibacterium Acnes and Staphylocous aureus were observed.
7. The pathogenesis is not clear, including:excessive secretion of sebum, follicle sebaceous gland duct hyperkeratosis, Propionibacterium acnes proliferation and excessive immune reactions ect.
8. Observe the anti-mite result of the external application for demodex, propionibacterium acnes and staphylococcus albus.
9. Erythematous and pustular (inflammatory) lesions require treatment with an agent possessing antimicrobial properties to decrease colonization of Propionibacterium acnes.
More similar words:
bacterium,
agrobacterium,
mycobacterium,
Flavobacterium,
Photobacterium,
corynebacterium,
Chromobacterium,
mycobacterium leprae,
agrobacterium tumefaciens,
mycobacterium tuberculosis,
antibacterial,
propionic acid,
bacteriuria,
climacterium,
bacterial action,
bupropion,
propionate,
enteric bacteria,
bacteria,
bacterial,
enterobacteria,
eubacteria,
abacterial,
bactericide,
enterobacteriaceae,
bacteriology,
myxobacteria,
bactericidal,
bacteria-free,
mycobacteria.