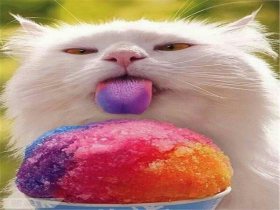 Random good picture Not show
1 Presumptive Enterobacteriaceae colonies are further subcultured on non - selective medium, and confirmed using appropriate biochemical tests.
2 Results: The most common Enterobacteriaceae were Escherichia coli, Klebsiella pneumoiae, Enterobacter cloacae, Proteus and Serratia.
3 Intestinal flora including Bifidobacteria, Lactobacilli, Enterobacteriaceae and Clostridium perfringens in the feces and bacterial translocation in mesenteric lymph nodes and spleens were detected.
4 The Enterobacteriaceae are a large,[www.Sentencedict.com] heterogeneous group of gram-negative rods whose natural habitat is the intestinal tract of humans and animals.
5 Enterobacteriaceae does not represent a health hazard provided that good laboratory practices are applied.
6 The most common pathogens are Enterobacteriaceae such as E. coli and Proteus and Pseudomonadaceae.
7 Shigella, the most regular pathogen in Enterobacteriaceae, could easily cause human enteric infection.
8 As a member of the family enterobacteriaceae, Enterobacter sakazakii was previously referred to as a 'yellow pigmented Enterobacter cloacae' until 1980.
9 The dominant bacteria were Photobacterium , Vibrios, Aeromonas, Enterobacteriaceae, Xanthomonas, Agrobacterium, Bacillus.
10 Objective To evaluate the ability of MIKRO-LA-TEST system for identification of 58 strains in group Staphylococcus and family Enterobacteriaceae.
11 Characterizations of electrokinetics of bacterial L-forms and some bacteria of enterobacteriaceae were studied by electrophoresis.
More similar words:
enterobacteria,
nitrobacteria,
enteric bacteria,
agrobacterium,
myxobacteria,
mycobacteria,
cyanobacteria,
nitrobacter,
agrobacterium tumefaciens,
Acetobacter,
bacteria,
bacterial,
mycobacterium,
Flavobacterium,
Photobacterium,
abacterial,
eubacteria,
bacterial action,
Chromobacterium,
bacteriuria,
bacteria-free,
sterculiaceae,
antibacterial,
mycobacterium leprae,
mycobacterium tuberculosis,
Azotobacter,
bacteroides,
bacterium,
bactericide,
bactericidal.