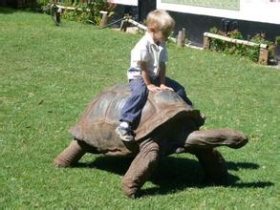 Random good picture Not show
1. Mr. William kennedy, JAL flight 145 from Taipei.
2. She is an air hostess with JAL.
3. Japan Airlines (JAL) decided Wednesday to dump its partnership with American Airlines and its Oneworld alliance in favor of Delta and the SkyTeam group of carriers.
4. Emmanuel Jal, a Sudanese hip-hop artist based in London who sang on Friday, said Mandela was "unique" among African leaders.
5. Then it's time for Jal Neti allegedly to alleviate sinusitis, bronchitis and negative thinking.
6. Delta and JAL cover many of the same routes, allowing the two airlines to better efficiency through schedule and fare collaboration.
7. Japan Airlines (JAL) says it may offer discounts of up to 80% on some off-peak routes; its main rival, All Nippon Airways, is still considering its response.
8. A Japanese newspaper reported on Saturday that JAL has already agreed on a tie-up with Delta.
9. You're a Jal, You're God, like tell us what we should do.
10. JAL for example reported a USD1 billion net loss in its first quarter to 30-Jun-2009.
11. JAL, which faces its second straight loss this business year, is weighing both offers as part of a larger restructuring expected to include layoffs, route reductions and asset sales.
12. The government does not have an official stance on who JAL should ally with. Some senior officials in the transport ministry are pushing for JAL to defect to SkyTeam, sources have told Reuters.
13. We drive up the long ramp and stop in front of the JAL check - in counter.
14. In recent days, reports have suggested that Atlanta-based Delta, with its strong transpacific route structure, could be irresistible for JAL.
15. Company name as footprint will be printed in black color with a standard font provided by JAL.
16. We have developed a soft drink formula with gau jal as the base and it has been sent to a laboratory at Lucknow for testing, " said director Om Prakash."
17. Dead fish in the waters of the lake of Jal Mahal in Jaipur, India.
18. After weeks of mounting confusion over its future, it now appears that JAL will file for bankruptcy protection under Japan's corporate rehabilitation law, a process similar to Chapter 11 in the US.
19. Units including Japan Airlines International, which handles domestic and overseas flights and JAL Capital, which raises operational funds, will also file for bankruptcy, one source said.
20. The partnership with Delta will be officially announced by new JAL Chairman Kazuo Inamori on Monday.
21. Company name as footprint will be printed in black color in the standard font provided by JAL.
22. At end-September, DBJ had 276 billion yen worth of debt extended to JAL. MUFG had 73.5 billion yen, Mizuho 76 billion yen and SMFG 23 billion yen,[Sentence dictionary] according to a government-appointed task force.
23. In other news, American said it would aggressively contest any JAL-Delta Air Lines alliance and said AA's offer to JAL was a "no-brainer.