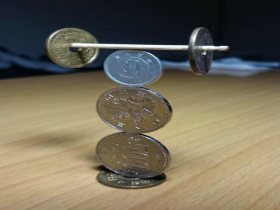 Random good picture Not show
(1) Cziffra's affinity with Liszt is strongly evident on four of the eight discs.
(2) Leiser credits Franz Liszt with bringing him to San Diego.
(3) Chopin joined Franz Liszt, Hector Berlioz, Felix Mendelssohn, Vincenzo Bellini, and Auguste Franchomme, all proponents of the "new" Romantic style.
(4) Franz Liszt was prominent in the European music life in 19~ ( th ) century.
(5) Some of Mozart and Beethoven's early works, Chopin, Liszt.
(6) Then the girl suddenly learned that Liszt himself was in town.
(7) The Franz Liszt Chamber Orchestra consists of 16 strings and according to the programmes a harpsichord soloist completes the ensemble, as well as wind and other instrumentalists.
(8) Liszt is both the theme music creator, and its enthusiastic advocator.
(9) In addition to 34 individual works by Liszt, concertgoers will hear music of Haydn, Brahms, Bruckner, Mendelssohn and Verdi, among others.
(10) Vilter's economic thoughts were deeply affected by Liszt, a German economist.
(11) She was a pupil of Franz Liszt, the great Hungarian pianist.
(12) Hungarian composer and pianist Franz Liszt died on July 31 st at the age of 75.
(13) In 1933 she won the International Liszt Competition in her native city.
(14) Any two etudes by Chopin, Liszt, Debussy, Skriabin, Rakhmaninov, Bartok or Stravinsky. The two etudes should not be by the same composer.
(15) Among the cognoscenti Liszt provoked more criticism than praise.
(16) Ladies and gentleman, this is Linda Liszt.
(17) F . Liszt: Hungarian Rhapsody No.2.
(18) His entire performance is magnificently unsettling and is no sense the Liszt Sonata of received wisdom.
(19) If Richter's Brahms is a revelation, then his playing of Liszt is without equal.
(20) For a time he showed a certain curiosity about Liszt and something of the same kind about Wagner.
(21) Andrea Bonatta is now the Artistic Adviser of the 'Feruccio Busoni' Piano Competition in Bolzano and the "Franz Liszt" Competition in Utrecht.
(22) I want to hold some large-scale special piano recital of Liszt, Rachmaninoff, and these tracks do need the specific level of groups to appreciate.
(23) Chopin, "the poet of the piano, " was as great an innovation in the pianistic world as Liszt, whose dazzling spectacular virtuosity was the antithesis of Chopin's more refined genius.
(24) Fischer was born in Budapest, and studied in that city at the Franz Liszt Academy.
(25) The Competition is devoted entirely to the piano works of Franz Liszt. Sentencedict.com
(26) Tomorrow he returns to Carnegie Hall, this time in its more modest Weill Recital Hall. He will play works by Chopin, Schumann, Liszt, Bach and Rachmaninoff.
(27) The last three seasons she was invited to continue her Liszt Cycle at the Consulate General of the Republic of Hungary in New York City.