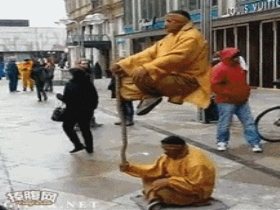 Random good picture Not show
1. Be careful not to overstay your visa.
2. Please debit my Mastercard / Visa / American Express card .
3. Money is not everything. There's Mastercard Visa.
4. I obtained a visa after hours of waiting at the embassy.
5. Have you the requisite visa to enter Canada?
6. He first entered Britain on a six-month visa, and was given a further extension of six months.
7. Getting a visa isn't as simple as you might suppose.
8. Do you need a visa for Egypt?
9. What's the procedure for applying for a visa?
10. I am applying for a visa.
11. Do South Africans need a visa to go to France?
12. If you want a visa, you will have to go through the proper channels.
13. The government repatriated him because he had no visa.
14. He's applied for an extension of his visa.
15. Do you need a visa for the USA?
16. Can I use VISA?
17. Her visa expired six months ago.
18. Visa or no visa, they won't let you into the country.
19. My visa still hasn't come through.
20. She entered the country on a student visa.
21. We travelled to Argentina on a tourist visa.
22. You cannot get a work visa without an American sponsor.
23. I managed to obtain a visa through the good offices of a friend in the Service.
24. What's the credit limit on your Visa card?
25. To go to the United States[sentencedict.com/visa.html], you must get a visa at the U.S. embassy.
26. You'll have to get a passport, and you'll also need a visa.
27. He had wangled his way into the country without a visa.
28. I was still in New York, trying to get a visa for Russia.
29. You must have a guarantor in order to get a visa to enter the country.
30. Police insist that Michael did not follow the correct procedure in applying for a visa.
More similar words:
vis-a-vis,
improvisation,
advise,
ravish,
visual,
devise,
adviser,
advised,
visible,
viscous,
visitor,
visually,
disabled,
partisan,
reprisal,
disaster,
disagree,
visceral,
revision,
division,
supervisor,
envision,
activist,
disavowal,
disappear,
divisible,
peevishly,
invisible,
visualize,
provision.