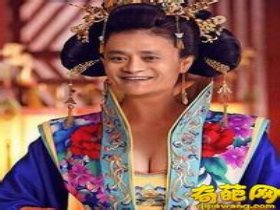 Random good picture Not show
1. I've got an old vinyl disc of her singing.
2. The brown vinyl covering all the horizontal surfaces is coming unstuck in several places.
3. Many households have dispensed with their old-fashioned vinyl turntable.
4. The new album is available on vinyl, cassette, or compact disc.
5. Meanwhile, sales of vinyl records halved in 1992 to just 6.7m.
6. It's a vinyl doll with movable arms and legs.
7. Use vinyl seam adhesive where vinyls overlap.
8. Vinyl flooring is available in a wide range of designs.
9. This compilation was first issued on vinyl in 1984.
10. The grey vinyl floor gave way to carpet tiles.
11. This type of vinyl is a poor substitute for leather.
12. I plan to put down new sheet vinyl in my kitchen.
13. Sitting on a red vinyl padded stool at the breakfast bar, she told us the sad news.
14. Even Johnny Cash released an album on vinyl last year.
14. Sentencedict.com is a online sentence dictionary, on which you can find nice sentences for a large number of words.
15. Under the black vinyl the waters burbled and hiccuped.
16. His favorite material is patent leather; vinyl he considers too thin.
17. Half a century later, when vinyl discs became the norm, there was another complication.
18. So pull on those thinking caps, get the vinyl out of the closet and start spinning those records.
19. CDs continue to push vinyl records toward oblivion.
20. The vinyl coating on the flight-deck Hueys was peeled off and thrown overboard.
21. Vinyl wallcoverings are always practical in halls since they will withstand all sorts of rough treatment.
22. Music companies have profited from the dominance of CDs over vinyl records.
23. Within a few years of their introduction, CDs were outselling vinyl records.
24. But you might be able to put the new vinyl over the old.
25. New technology is bringing back some of the information and visual charm that seemed to disappear along with the 12-inch vinyl album.
26. A lot of things are appearing on tape that are not on vinyl.
27. This simplifies fitting around awkward shapes. 2 Lay the vinyl in place with surplus curling up the wall.
28. Nocks are vulnerable when landing; but can themselves be capped with a length of vinyl tube.
29. Shellac records were simply too fragile to be posted; so the special circumstances of war justified the first vinyl records.
30. As we flipped to side B, we could only marvel at this peculiar resurgence of vinyl.
More similar words:
any longer,
tiny,
rainy,
mutiny,
scrutiny,
ignominy,
evince,
manifest destiny,
saving,
ravine,
raving,
living,
divine,
moving,
craving,
serving,
convince,
heaving,
province,
convinced,
giving up,
skydiving,
provincial,
vindicate,
convincing,
revolving,
vindictive,
vindication,
divine right,
Thanksgiving.