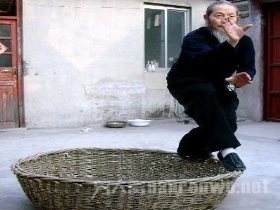 Random good picture Not show
1) I first approached Mr. Glis when I decided to seek the services of a porter who might be able to push a wheelchair from the hotel during the two days we would be sightseeing in Beijing. I asked Mr.
2) Glis and his family to also be guests in their homes so that they could show him around there and take him and his family to visit Disney World, which is close by where they live.
3) Glis did not have to go out of his way as he did, but I want you to know how very grateful I am to him for the outstanding and friendly services he provided for me while I was in China.
4) A family of four Glis dormice were found in the ticket machine on the platform of a little train station in Aylesbury in Buckinghamshire after complaints it had stopped working.
5) Tree shrew (Tupain glis) in some references should be Northern tree shrew (T. belangeri).
6) Mr. Glis did everything in his power to get the wheelchair fixed,[http://sentencedict.com/glis.html] bringing to my room the hotel engineer.
7) All during my stay in Beijing, Mr. Glis was thoughtful and considerate of me, and of those around me, in every way.
8) It is a privilege to know Mr. Glis, and I hope he and I can work together and enjoy a good relationship throughout the years to come.
9) I am impressed with the fact that so many people in Beijing, including Mr. Glis, have made the effort to learn to speak English so well.
10) The percentage of phagocytosis of latex beads by mouse macrophages was also significantly increased in the presence of GLIS and it triggered macrophage activation for tumor cytotoxicity.
More similar words:
glisten,
glister,
English,
glissando,
old english,
glistering,
englishman,
glistening,
packing list,
mailing list,
waiting list,
Englishness,
english class,
englishwoman,
shopping list,
modern english,
english teacher,
middle english,
english people,
english system,
spoken English,
english muffin,
english channel,
informal English,
in plain English,
american english,
business english,
english-speaking,
english civil war,
english language.