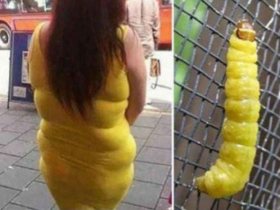 Random good picture Not show
1. By convention the deputy leader is always a woman.
2. The leader beckoned the others to follow her.
3. The leader indicated that the plans had failed.
4. The scandal has damaged his credibility as a leader.
5. I am the formal leader of the project but the everyday management is in the hands of my assistant.
6. The new leader is a good selection.
7. She's being touted as the next leader of the party.
8. The Pope is the supreme leader of the Roman Catholic Church.
9. He seemed a dynamic and energetic leader.
10. Whom did you choose for our team leader?
11. The group leader supervises a dozen workers.
12. A leader does not impose a decision[sentencedict.com], he moulds it.
13. The Social Democratic leader launched a broadside against both monetary and political union.
14. He was criticised as a weak and indecisive leader.
15. His air of confidence makes him a natural leader.
16. He was not a natural leader.
17. A good leader must be an astute judge of ability.
17. Sentencedict.com try its best to collect and make good sentences.
18. Her appointment as leader revitalized the party.
19. He survived as party leader until his second election defeat.
20. Discuss any problems with your team leader.
21. The leader must be a person of authority.
22. Government troops have succeeded in capturing the rebel leader.
23. He is a well-meaning but ineffectual leader.
24. If something could disenchant voters, it would be the image of a political leader who is relying on an omnipotent image to woo votes.
25. The brunt of her argument was directed at the trade union leader.
26. An extraordinary personality cult had been created around the leader.
27. The ancient way to settle a quarrel was to choose a leader from each side and let them fight it out.
28. George sat at the head of the table, in his rightful place as their leader.
29. He believes that he and his compatriot student are the future leader.
30. She shouldn't have desecrated the picture of a religious leader.