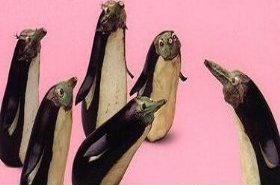 Random good picture Not show
1. The middle way seeks to formalise, or at least make explicit, normative patterns in the general activity of reading.
2. As a practice grows its structure will need formalising to facilitate proper control.
3. It is worth formalising the situation, for reasons which will emerge later.
4. Perhaps there is an argument for clarifying and formalising this co-operation.
5. By formalising their relationship, the companies hope to provide an established platform which implements the core technology behind the Intelligent Network.
6. This project accordingly plans to formalise and devise a computational implementation of Fodor-Sperber-Wilson assumptions about language and language processing.
7. Marx's Reproduction Schemas Marx formalised his ideas about simple and extended reproduction in Vol.sentencedict.com
8. While schools are attempting to get away from the system, we are formalising it by offering five different levels of funding.
9. The grouping formalised the situation by creating four essentially geographically based companies, even though they did stray into one another's territories.
10. Liverpool are waiting to formalise the signing of Valencia left - back Fabio Aurelio.
11. Mr Wen's visit will formalise a new cabinet - level dialogue on economic co - operation.
12. This allows people to formalise their finances without formalising their immigration status.
13. She feels the time has come to formalise her relationship with Tempelsman.
14. This has resulted in a growing need for a more detailed and more formalised information system.
15. This will probably have a worse risk-benefit trade off than the formalised use of league tables.
16. It is therefore imperative that inspection procedure is standardised and formalised as much as possible.
17. Acting President Goodluck Jonathan's supporters have been manoeuvring to try to formalise his position.
More similar words:
normalise,
normalize,
normality,
formality,
formalized,
abnormality,
formalities,
normal,
formal,
normally,
formally,
informal,
normalcy,
subnormal,
abnormal,
supernormal,
abnormally,
semiformal,
paranormal,
malformation,
formaldehyde,
animalism,
valise,
minimalist,
minimalism,
realise,
moralise,
vandalise,
legalise,
realised.