Synonym:
commonly,
ordinarily,
unremarkably,
usually.
Similar words:
formal,
informal,
format,
formation,
information,
transformation,
mall,
male.
Meaning: ['nɔrməlɪ /'nɔː-] adv. under normal conditions.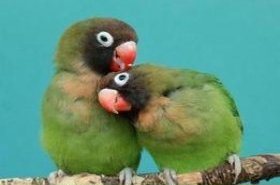 Random good picture Not show
1, She doesn't normally arrive until ten.
2, Fish normally have a high metabolic rate.
3, I'm normally quick to complain about shoddy service.
4, I don't normally take my holiday in midsummer.
5, It's normally much warmer than this in July.
6, Tonsillitis is normally caused by infection with streptococci.
7, Normally specimens have to be dehydrated.
8, I normally catch/take/get the 7.15 train to London.
9, Sergeant Parrott normally spoke with an upper-crust accent.
10, They are normally a more benign audience.
11, You wouldn't normally associate these two writers-their styles are completely different.
12, Normally,[http://sentencedict.com/normally.html] the letter would not have come to my notice .
13, The locomotive is normally kept on static display in the National Railway Museum.
14, All airports in the country are working normally today.
15, The rainy season in the Andes normally starts in December.
16, I don't normally drink at lunch.
17, He is already walking normally and doing remedial exercises.
18, The journey normally takes about two hours.
19, The priestly caste does not normally intermarry with the warrior caste.
20, Children normally feel a lot of anxiety about their first day at school.
21, They normally ask you to pay £100 deposit.
22, I'm not normally allowed to stay out late.
23, Mr Gillis was not normally a man to bear grudges .
24, It normally takes 20 minutes to get there.
25, The patient began to breathe normally.
26, His normally placid dog turned on him and bit him in the leg.
27, Our bones normally renew themselves constantly.
28, We don't normally allow in people under 18, but I suppose we could stretch the rules for you as it's your birthday tomorrow.
29, The normally publicity-shy director will be making several public appearances for the launch of the movie.
30, The fight against a chemical storage site has transformed a normally sedate village into a battleground.