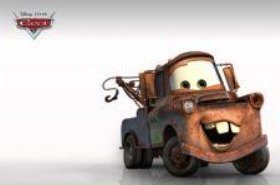 Random good picture Not show
1) Discussions are held on an informal basis within the department.
2) I meant it to be an informal discussion, but it didn't turn out as I intended .
3) The atmosphere at work is fairly informal.
4) Informal interaction among employees is seen as part of the ongoing training process.
5) Each course comprises 10-12 informal weekly meetings.
6) The two groups agreed to hold an informal meeting.
7) The aim of the trip was to make informal contact with potential customers.
8) The two groups met for informal talks.
9) She's giving a small informal party this evening.
10) Dress at the party was informal, with no neckties or fancy dresses.
11) Filming took place in Ireland. In informal language you would probably say:The festival is in July every year.
12) Don't fuss up for the party,(http://sentencedict.com/informal.html)it's very informal.
13) Sometimes formal English and informal English are undistinguished.
14) She is refreshingly informal.
15) It's a small informal party - you don't have to dress up.
16) The leaders met over informal lunches.
17) These meetings should remain purely informal, with no obligation on either side.
18) Our meetings are relatively informal.
19) Sometimes formal English and informal English must be carefully distinguished.
20) Many informal expressions are gaining currency in serious newspapers.
21) The restaurant is informal(sentencedict.com), stylish and extremely good value.
22) He has adopted an informal register so as not to alienate his audience.
23) We don't have a proper agreement, but we have an informal understanding, if you like.
24) He's the ideal sort of teacher - direct, friendly and informal.
25) I bought a dozen eggs and every one of them was bad. A plural verb is more informal.
26) After the lecture there will be an opportunity for informal discussion.
27) The essay suddenly switches from a formal to an informal register.
28) The two leaders will retire to Camp David for informal discussions.
29) Our aim was that these meetings be unstructured and informal.
30) There has been a shift in fashion from formal to more informal dress.
More similar words:
information,
formal,
normally,
inform,
format,
in force,
go in for,
reinforce,
formation,
transformation,
mall,
small,
male,
dismal,
female,
unfold,
German,
minimal,
enforce,
on foot,
fisherman,
chairman,
design for,
form,
norm,
supermarket,
infant,
in full,
in fact,
malfunction.