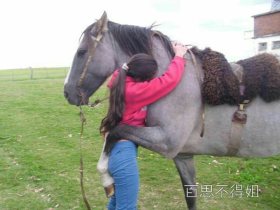 Random good picture Not show
1 The children were in the dining hall.
2 They rolled the round tabletop into the dining hall.
3 Dishes and plates were clattering in the dining car.
4 Would you honor me by dining with me tonight?
5 Don't talk about business while we are dining.
6 Is there a dining car attached to the train?
7 The dining - room opens onto a paved terrace.
8 The dining table shone with silver and crystal.
9 He was dining with friends at the Ritz.
10 The bedrooms are upstairs and the dining - room is downstairs.
11 Clients are entertained within private dining rooms.
12 What time does the dining room open?
13 We got a new table for the dining room.
14 The flowers on the dining table touched the place with spring and youth.
15 Come through into the dining area .
16 The town offers many opportunities for wining and dining.
17 The dining room is on the ground floor.
18 Dining out in attractive surroundings is one of life's great pleasures.
19 The living room communicates with the dining room.
20 They zoned the house into sleeping, sitting and dining rooms.
21 It was Christmas, so Ellen gave the dining room a little extra spit and polish.
22 Meals are taken communally in the dining room.
23 For months I've been dining out on the story of what happened when my house got flooded.
24 The dining room has a southern aspect which allows us to make the most of the sun.
25 The walls of the dining hall were panelled in oak.
26 Our cat likes to sharpen her claws on the legs of the dining table.
27 This room has a dual purpose,[www.Sentencedict.com] serving as both a study and a dining room.
28 When the bell for supper rang, all the students made for the dining room.
29 The girls earned spending money by waiting at table in the school dining rooms.
30 The girls earn spending money by waiting at table in the school dining room.
More similar words:
raining,
training,
remaining,
retaining,
examining,
join in,
warning,
morning,
burning,
opening,
landing,
planning,
earnings,
leading,
wedding,
funding,
trading,
lightning,
screening,
spending,
building,
including,
meaningful,
concerning,
excluding,
recording,
depending,
outstanding,
regarding,
according.