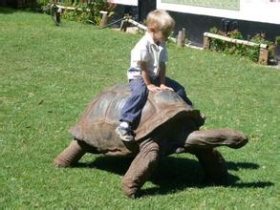 Random good picture Not show
1. Listening to the scratchy recording, I recognized Walt Whitman immediately.
2. I much prefer the orchestra's 1998 recording of the symphony.
3. Da Vinci was methodical in his research, carefully recording his observations and theories.
4. The recording deal is not necessarily exclusive. The band can record material for other companies as well.
5. How long will the recording of the song take?
6. Two technicians were preparing a videotape recording of last week's programme.
7. He has travelled extensively in China, recording every facet of life.
8. They are recording a follow-up to their successful 1989 album.
9. The electricians have performed wonders in recording these long dead voices from old wax onto modern plastic surfaces.
10. The principles of magnetic recording have been around for a long time.
11. This was also the beginning of her recording career.
12. The recording has been reissued to celebrate the conductor's 80th birthday.
13. You ought to limit your activities to recording the facts.
14. Have you heard the new recording of Mozart's Requiem?
15. He works as a sound technician in a recording studio.
16. I bought a recording of Maria Callas singing Verdi.
17. In those days recording sound was not technically possible.
18. The recording includes a five-second space between tracks.
19. I want to play you a recording of the rehearsal.
20. The clarinet player has launched her recording career.
20. Sentencedict.com is a sentence dictionary, on which you can find nice sentences for a large number of words.
21. The quality of the recording is quite exceptional.
22. The recording can be erased and the tape used again.
23. The recording sounds just like a live performance.
24. She'smuch happier performing live than in a recording studio.
25. Please be quiet recording in progress.
26. In a new recording(Sentencedict.com), the Boston Philharmonic tried the original tempo.
27. It was a live broadcast, not a recording.
28. She expunged the sound of his voice from the tape recording.
29. All the subtleties of the music are conveyed in this new recording.
30. The 30-year-old star is trying to free himself from his recording contract.
More similar words:
according,
according to,
record,
coordinate,
coordinator,
regarding,
corresponding to,
economic recovery,
cord,
decorum,
recover,
decorate,
accord with,
correctly,
recovery,
recommend,
recognition,
recommendation,
around the corner,
in accordance with,
landing,
dining,
wedding,
leading,
funding,
trading,
including,
building,
spending,
outstanding.