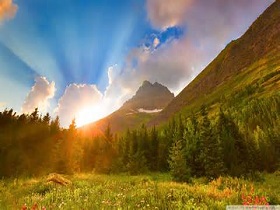 Random good picture Not show
1) The attacker kicked him in the stomach.
2) She fought off her attacker by kicking him in the balls.
3) Flinging aside his coat,he chased after his attacker.
4) Police have issued an artist's impression of her attacker.
5) The attacker threatened them with a gun.
6) Police are scaling down the search for the attacker.
7) She was able to identify her attacker.
8) The attacker then tried to throttle her with wire.
9) The attacker may have been waiting around for an opportunity to strike.
10) She seized her attacker by the throat.
11) She gave an exact description of the attacker.
12) My attacker threatened me with a gun.
13) The attacker struck as she was walking near a housing estate at Monacurra.
14) She said her attacker seemed to come out of nowhere.
15) She beat off her attacker by hitting him with her handbag.
16) Her attacker rained down blows on her.
17) He matches the description of the attacker.
18) She managed to pull free of her attacker.
19) The girl laid at her attacker with stones.
20) His attacker cut at him with a razor.
21) Tabitha threw up an arm to fend her attacker off.
22) She was barely able to stammer out a description of her attacker.
23) He tried to use his own weight to push his attacker off but he was off balance.
24) She was the only witness to identify Peters as the attacker.
25) It was inconceivable to me that Toby could have been my attacker.
26) The girl sat down with a police artist to compile a Photofit of her attacker.
27) The police have issued an artist's impression of the attacker.
28) While under hypnosis,[http://sentencedict.com/attacker.html] the victim was able to describe her attacker.
29) The woman went to court to give evidence against her attacker.
30) The drawing is said to be a good likeness of the girl's attacker.
More similar words:
attack,
panic attack,
attach,
attached,
attach to,
attachment,
knacker,
quackery,
hijacker,
knickerbockers,
linebacker,
rattan,
attain,
locker,
bicker,
mockery,
rockery,
trucker,
battalion,
trickery,
pucker up,
crockery,
stack,
attainable,
bickering,
checkered,
tackle,
tack on,
unattainable,
city slicker.