Similar words:
attach,
attach to,
attack,
poached,
attain,
ache,
arched,
quenched.
Meaning: [ə'tætʃt] adj. 1. fastened together 2. being joined in close association 3. used of buildings joined by common sidewalls 4. permanently attached to a substrate; not free to move about 5. associated in an exclusive sexual relationship.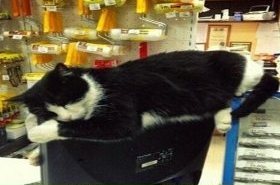 Random good picture Not show
1. Please fill out the attached blank.
2. The anchor was attached to a length of rope.
3. The gadget can be attached to any vertical or near vertical surface.
4. There's great mystique attached to/surrounding the life of a movie star.
5. Is there a dining car attached to the train?
6. A young man attached himself to me at the party and I couldn't get rid of him.
7. There is a lot of prestige attached to owning a car like this.
8. The gadget can be attached to any vertical surface.
9. He is greatly attached to his children.
10. A tag was attached to each article.
11. There was considerable kudos attached to being on the advisory board.
12. Mary was attached to her brother.
13. We've grown very attached to this village and wouldn't want to move.
14. I attached a photo to my application form.
15. The children are very attached to their grandparents.
16. I no longer feel attached to this company.
17. There is a copy of... attached to this letter.
18. The tiny rocket is attached to the spacecraft and is designed to propel it toward Mars.
19. They have attached a number of conditions to the agreement .
20. She has attached herself to the company.
21. He attached labels to his luggage.
22. A trailer was attached to the rear of the truck.
23. The bomb was attached to a tripwire laid across the road.
24. The ball was attached to the bat with a piece of elastic .
25. She is very attached to her family and friends.
26. The pedals of a cycle are attached to a crank.
27. If only as shown signs of life,[http://Sentencedict.com] Why should I so attached to.
28. I just want to wish you a happy marriage, happy, be deeply attached to each other forever!
29. Most of these so-called special offers come with strings attached.
30. If you would like to receive further information , return the attached form.
More similar words:
attach,
attach to,
attack,
poached,
attain,
ache,
arched,
quenched,
schedule,
attainable,
teacher,
crunched,
detachment,
on schedule,
treachery,
wretchedness,
bill of attainder,
behind schedule,
ahead of schedule,
at that time,
gotta,
cottage,
vendetta,
pittance,
acquittal,
shed,
stack,
tacit,
abashed,
tackle.