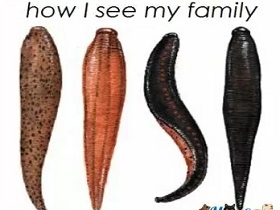 Random good picture Not show
1. There were several brightly coloured rugs scattered around.
2. Large vases of flowers were liberally scattered about the room.
3. Wreckage from the plane was scattered over a wide area.
4. Those who used to say never separated, have scattered in the horizon.
5. The police scattered the disorderly crowd.
6. When the police arrived,(sentencedict.com/scattered.html) the crowd scattered in all directions.
7. The birds scattered at the sound of the gun.
8. Love,then heard anyhow Valentine scattered forget it.
9. Toys and books were scattered about/around the room.
10. She tore the rose apart and scattered the petals over the grave.
11. He picked up the scattered toys.
12. Her ashes were scattered at sea.
13. The plane, which was full of fuel, scattered flaming fragments over a large area.
14. They scattered his ashes at sea.
15. Broken glass lay scattered over the floor.
16. His land is split up into several widely scattered plots.
17. The protesters scattered at the sound of gunshots.
18. The books were scattered round the room any old how.
19. The ground was scattered with decaying leaves.
20. The road serves the scattered habitations along the coast.
21. Her family are scattered around the world.
22. The man whipped the dogs in when they scattered.
23. The soldiers scattered, under the impression that it was an enemy attack.
24. I scattered grass seed all over the lawn.
25. The soldiers came in and scattered the crowd.
26. Between 100 and 150 travellers' vehicles were scattered around the county, with the largest gathering centred on Ampfield.
27. The farmer scattered the corn in the yard for the hens.
28. After the crash, debris from the plane was scattered over a large area.
29. A few red roses were scattered on the tomb.
30. Knowledge, in truth, is the great sun in the firmament. Life and power are scattered with all its beams.
More similar words:
scatter,
scattering,
shattered,
unfettered,
pitter-patter,
hatter,
matter,
tatter,
patter,
latter,
pattern,
battery,
platter,
flatter,
shatter,
no matter,
flattery,
a matter of,
altered,
flattering,
smattering,
clattering,
antimatter,
sheltered,
flustered,
blistered,
registered,
as a matter of fact,
scared,
scarred.