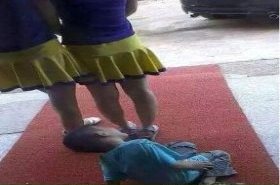 Random good picture Not show
1. Satire is a lonely and introspective occupation, for nobody can describe a fool to the life without much patient self-inspection.
2. Satire is a lonely and introspective occupation, for nobody can describe a fool to the life without much patient ...
3. She is famous for her introspective songs about failed relationships.
4. The mood is contemplative and cool, even introspective; associations are immediately religious.
5. Martin, like himself an introspective, thoughtful young man who shared a passion for debating and an intolerance toward religion.
6. But the shy and introspective Allen habitually returned to his bachelor pad - after dropping in to kiss the children goodnight.
7. Their introspective ways were not free of drawbacks, however.
8. Brash young dandies, prosperous middle - aged artists, introspective 1 of them stare out of Rembrandt's self - portraits .
9. The second part is teacher's introspective wisdom and its formation. "
10. In this introspective journey, boundaries between dream and reality, memory and truth are diffuse.
11. The coming-of-age story of a sickly, introspective Alaskan boy who makes friends with an Alaskan brown bear, to the horror of his tough, domineering father.
12. Satire is a lonely and introspective occupation.
13. In comparison with other linguistic data like introspective, anecdotal and elicitation data, corpus data occupy a more favored place with respect to language research.
14. He allowed his works to express an introspective consciousness of individual isolation.
15. This matter forces me to become introspective.
16. One - sided and introspective mathematical speculation leads into sterile fields.
17. Identical experience and introspective experience further deepen direct experience.
18. There were a lot of family problems and Jim became increasingly introspective.
19. Frequently we tend to be led astray by the fanciful language of introspective psychology.
20. You will probably find that this question, more than the others, leads to an introspective state of mind.
21. The small townships and villages of the backlands thus lived in isolation, largely self-sufficient and introspective.
22. Budd, who has been strumming his acoustic guitar through the Midwest, writes introspective songs with a witty, sincere touch.
23. After Homer, the tragedians of fifth-century Athens reveal a dualist universe in which Zeus is transcendent and man introspective.
24. We smiled feebly and refrained from attempting any further communication with these introspective folk.
25. The feminism literature is in the multiple frame currently at deep introspective stage.
26. Author, educator and activist W.E.B. Du Bois, captured in a sepia-toned image, is shown in profile(Sentencedict.com), looking thoughtful and introspective.
27. Perhaps film suits him better than fine arts, which are more introspective and self - absorbed.
28. Big Man's already threatening bulk is obviously magnified still further by his scale, but as he hunkers in the corner we stand taller than him and he retreats from us in his introspective unhappiness.
29. Soon insights flow and they each share of their introspective moments to discover a common thread of karmic happenstance to render.
30. National coach Joachim Loew prefers to take a more introspective approach.
More similar words:
introspection,
retrospective,
introspect,
prospective,
retrospection,
retrospect,
respective,
perspective,
respectively,
irrespective,
irrespective of,
prospect,
prospectus,
inspection,
electromagnetic spectrum,
introduction,
circumspection,
subjective,
detective,
objective,
invective,
effective,
adjective,
protective,
collective,
retroactively,
effectively,
collectively,
interactive,
effectiveness.