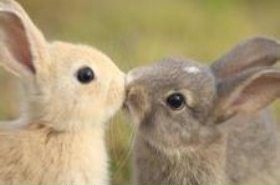 Random good picture Not show
1, The movement of whole-section tunneler is composed of forward movement of tunneler body pushed by the crowd cylinder and rotational movement of disk-cutter driven by the rotating motor.
2, Open type, whole section rock tunneler is mainly used in the construction of sounding rocks with relatively better geological stratum conditions.
3, The thrust of crowd cylinder on tunneler is the main design parameter to determine the number and dimension of crowd cylinder on tunneler and the basis to determine propelling force of tunneler work.
4, Design principle of hydraulic system on whole section tunneler and the application of proportional technique are introduced in this article, starting from a typical system.
5, The displacement equation of a point on the disk cutter of a full-section rock tunneler has been created and its apPlication is investigated.
6, This will provide a basis for the increase of the large bearing of the disk cutter and reduction of vibration and noise of the tunneler during operation.
7, The paper introduces developed semi-metal resin-based friction material that replaces asbestos friction material, researches its friction properties and makes trial test on imported tunneler.
8, According to forces applying on the disk-shaped cutters of whole-section tunneler, cutter arrangement rules are established with even loading on the disk and null traverse load.
More similar words:
tunnel effect,
channel tunnel,
tunnel,
tunneling,
wind tunnel,
tunnel vision,
carpal tunnel,
funneled,
carpal tunnel syndrome,
stunner,
stunned,
funnel,
runnel,
chunnel,
funnelled,
funnel shape,
funnel-shaped,
tuneless,
tunelessly,
flannelette,
personnel expenses,
television channel,
tunny,
stunning,
stunningly,
punnet,
dunner,
gunned,
gunner,
runner.