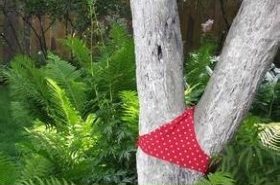 Random good picture Not show
1 This kind of operation can cure trichiasis effectively too.
2 Results:532 Laser in trichiasis effective and safe.
3 Cut double-fold eyelid medicable trichiasis.
4 In the image shown, trichiasis has caused corneal scarring and loss of vision.
5 Trichiasis is a condition in which the eyelid turns inward and eyelashes rub against the eye.
6 Conclusion The advantages of rectify limited trichiasis with Z plasty are small wound, simple and good clinical effects.
7 Lower eyelid trichiasis, within such complications. Scholars have suggested that facial aging process, is actually the facial curve.
8 As the eyelid turns inward, eye lashes begin to scratch the cornea (trichiasis).
9 Trichiasis , usually due to misalignment of lashes, is a very common and otherwise troublesome problem in routine ophthalmological visits.
10 TT: Trachomatous Trichiasis. At least one eyelash rubs on the eyeball.
11 Result Epiblepharon and trichiasis was achieved in 105 eye lids (95.5%), no severe complications were observed.
12 Objective To evaluate the therapeutic effect of anterior palpebral layer retropulsion for severe or recurrent upper eyelid trichiasis.
13 AIM: To evaluate the efficacy and safety of Argon laser microsurgery for the treatment of recurrent trichiasis.
14 Objective To explore the clinical effects of rectify the upper and lower eyelid trichiasis with Z plasty.
15 Abnormal position of the eyelids or eyelashes ( ectropion, entropion, trichiasis ) is a major fault.
16 Objective To investigate the relationship between the development of trichiasis and astigmatism in children, and the proper time for its treatment through plastic surgery.
17 Objective To study the methods of surgical treatments in entropion and trichiasis.
18 Objective:To study the operative skill and clinical outcome of double eyelid operation on the treatment of various upper eyelid entropion and trichiasis .
19 Conclusion The improved operation-anterior lamellar reposition with complete lid split is an effective new method for the treatment of non-entropion trichiasis .
20 Objective To study the curative effect of the improved operation-anterior lamellar reposition with complete lid split for the treatment of non-entropion trichiasis .
21 Objective To explore a simple and effective surgical method for correction of congenital inverse epicanthus accomplished with entropion trichiasis and single-upper-eyelid.
More similar words:
trichomoniasis,
trichinosis,
psychiatric hospital,
trichinellosis,
lithiasis,
urolithiasis,
helminthiasis,
sialolithiasis,
cholelithiasis,
nephrolithiasis,
ureterolithiasis,
escherichia,
cholecystolithiasis,
escherichia coli,
schistosomiasis,
psychiatric,
choledocholithiasis,
psychiatrical,
Trichinella,
hypertrichosis,
neuropsychiatric,
stoichiometric,
chiasm,
chiasma,
trichinella spiralis,
chiasmata,
optic chiasm,
optic chiasma,
candidiasis,
acariasis.