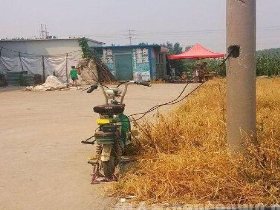 Random good picture Not show
(1) They were victorious; the conquered Thebans fled and their city was leveled to the ground.
(2) He called the Theban and Corinthian shepherds to prove the truth.
(3) This is especially true of the Theban plays but applies also to Electra and even to the three plays not actually set in a polis, Ajax, Philoctetes, Trachiniae.
(4) They are currently working at an excavation at Theban Tomb Sixteen.
(5) Theban was very successful, and now other parts of America are introducing it as well.
(6) The historical background for theban deserves to be examined.
(7) Thebes was Dionysus' own city, where he was born, the son of Zeus and the Theban princess Semele.
(8) He sent for Teiresias, the old blind prophet, the most revered of Thebans.
(9) His next exploit was to fight and conquer the Minyans, who had been exacting a burdensome tribute from the Thebans.
(10) The grottoes at this point, although less magnificent than the Theban sepulchers, are of higher interest[sentencedict.com], on account of affording more numerous illustrations of the private life of the Egyptians.
(11) In 382 BC, he fled to Athens after the seizure of the Theban citadel by the Spartans, who installed an oligarchic government and a Spartan garrison.
(12) A mere three decades after the end of the Peloponnesian War, a Theban army under Epaminondas crushed the Spartans, but Greece was so weakened that it lay at the mercy of Persia and the Macedonians.
(13) The turning point in the battle came when an elite Theban military unit broke the Spartan right wing.
(14) Two hills of southeast Thessaly in northeast Greece. The Theban general Pelopidas was killed in battle here (364 b. c. ).
(15) State - run banks will receive $ 35 billion in subordinated loans to support theban king system.
(16) But health campaigners fear that the details will lessen any impact theban might have.
(17) Dionysus is the god in Greek mythology, according to legend is the father of the gods Zeus and the Theban princess born Li Serbian secret.
More similar words:
shebang,
whole shebang,
break the bank,
at the bar,
in the bag,
off the bat,
to the bad,
on the ball,
bathsheba,
go to the bad,
hold the bag,
be on the ball,
hold the baby,
douche bag,
on the back of,
lebanon,
to the backbone,
on the balance,
on the basis of,
in the bargain,
wideband,
wave band,
noseband,
baseband,
waveband,
swallow the bait,
behind the bars,
by the back door,
right off the bat,
half the battle.