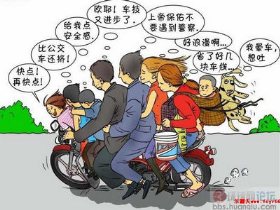 Random good picture Not show
1. Police fired tear-gas canisters at the crowd of protesting students.
2. Police used tear-gas, electric batons and sticks to disperse the crowds, arresting 20.
3. The guards used to fire blasts of tear-gas into the cells while forcing their occupants to shout out their names.
4. Within minutes, police shot a dozen tear-gas canisters into the crowd[Sentencedict.com], gathered on an open field.
5. Tear-gas was used against the demonstrators, a few were arrested, and tourists were ordered to stay in their hotels.
6. Pakistani lawyer throws a tear-gas shell back towards the police in Lahore during a protest against the state of emergency declared by President Pervez Musharraf.
7. Tanzania's police, who rarely confront civil disobedience, have tear-gas sed rowdy opposition rallies.
8. Ordinary Tunisians credit the army protecting protesters against tear-gas wielding riot police and reestablishing order.
9. Two lorries crammed with riot policemen arrived and fired tear-gas canisters, rapidly dispersing the small crowd, which included news photographers.
10. Hundreds of bullets were let loose - followed by tear-gas and even mortar shells - as protesters were cut down without mercy.
11. Yes, he had been there in the thick of it, braving the rubber bullets and the tear-gas.
12. As I soaked in the hot pool, I felt the weeks of accumulated tear-gas residue seeping out of my pores.
More similar words:
teargas,
tear gas,
vargas,
sargasso,
sargassum,
sargasso sea,
orgasm,
wear and tear,
water gas,
argand,
anorgasmia,
bargain,
Margaret,
margate,
war game,
flabbergast,
smorgasbord,
bargainor,
stargaze,
stargazer,
margarine,
margarita,
gargantua,
bargain for,
bargainer,
flabbergasted,
stargazing,
bad bargain,
gargantuan,
bargaining.