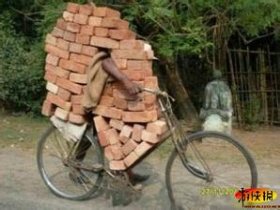 Random good picture Not show
(1) Man should have a spongelike capacity, as for knowledge, etc.
(2) Additionally, air sinuses, presumably filled with spongelike tissues, had formed around the middle ear, offering better sound resolution and directional cues for underwater hearing.
(3) Most filters are spongelike and relatively thick-about 50 microns, or half the width of a human hair.
(4) Chris Davidson of Durham University, who has written a history of the emirate, describes it as a "spongelike economy", designed to absorb foreign money.
(5) Sodium montmorillonite can be freeze-dried into a spongelike material known as an aerogel. Aerogels are famously fragile. Sentencedict.com
(6) Cooks love morels , which have a spongelike appearance, because of their nutty taste and extraordinary ability to soak up sauces.
(7) Foam . A polymer that has been made porous ( or spongelike ) by the incorporation of gas bubbles.
(8) The excretion of a small, harmless, snake-shaped creature known as the coral grubb, coralite is spongelike in appearance.
(9) The polyvinylidene fluoride microporous film prepared by the invention is high in film strength and large in water flux with the sections which have a uniform and run-through spongelike structure.
(10) Any of various edible mushrooms of the genus Morchella and related genera, characterized by a brownish spongelike cap.
(11) When we sublimed away the ice crystals, we were left with a spongelike scaffold whose tiny pores mirrored the shape of the crystals.
More similar words:
sponge,
sponger,
sponge out,
sponge on,
sponge up,
sponge off,
sponge bag,
sponge down,
sponge gourd,
sponge bath,
sponge cake,
throw up the sponge,
the like,
belike,
apelike,
Like attracts like,
homelike,
treelike,
make like,
lifelike,
and the like,
viselike,
wavelike,
domelike,
spacelike,
the likes of,
snake-like,
horse-like,
snakelike,
angelic.