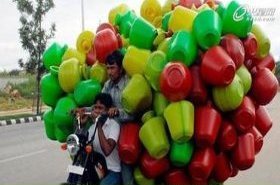 Random good picture Not show
1. This indicates that WPAR resource control is at play.
2. China petroleum enterprise resource control ability still weak, restricted the economic efficiency of enterprises and competitiveness.
3. Now, add resource control to the WPAR to bind it to rset 1.
4. Now start a WPAR called "abc" with no resource control and add some workload to it by running the "yes" command inside WPAR.
5. Project Crossbow brought virtualization and bandwidth resource control into the network stack to minimize complexity and overhead.
6. That is because WPAR resource control has tied up the WPAR's processes to logical CPU 1.
7. With this new resource control the total memory limit of a WPAR can be set to any value between 1 MB and 8,796,093,022,207 MB (about 8388608 TB or 8192 PB (Petabyte) or 8 EB (Exabyte)).
8. The total memory limit resource control is a new resource control that lets you set a total memory limit as an absolute value.
9. Thus, a model of the best dynamic resource control system of ISCS is proposed.
10. With resource control ON, the program went on to allocate around 550MB.
11. Now bring WPAR "def" under resource control, under the same rset as the other WPAR.
12. In each case, the CPU utilization reported by wlmstat and CPU resource control action taken by the kernel for that WPAR would be applicable to the effective virtual CPU on that partition.
13. Based on digital delay-locked loop, the mix signal technique is used to implement the digital delay locked loop with the resource control technique.
14. AIX 6.1 provides a WPAR facility that provides an application-isolated environment and the resource control for applications.
15. In the continuing example, while rset 1 was fully loaded, we started another WPAR (called def) without resource control and added CPU workload to it.
15. Sentencedict.com try its best to gather and make good sentences.
16. Modal Dialog programming: Use the dialog editor that contain the different dialog resource control.
17. In almost all cases, the share-based approach to control the resources should satisfy the resource control requirements.
18. Under different team development stages and different team size, significant variance exists on the tolerance of uncertainty, resource control, and self-motivation and innovation orientation.
More similar words:
price control,
device control,
balance control,
sequence control,
device controller,
performance control,
interface controller,
resources recovery,
pressure control,
source code,
resource,
source computer,
conservation of resources,
decontrol,
economic control,
resource tax,
resourceful,
telecontrol,
mode control,
take control,
fire control,
rate control,
time control,
resource file,
land resources,
oil resources,
controlled economy,
cycle control,
scale control,
noise control.