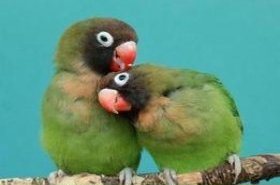 Random good picture Not show
(1) The basic principle of refining realgar was discussed.
(2) People drink realgar wine to protect themselves from illness.
(3) Wanghong: Then drink some of this realgar wine.
(4) Bryan: Then drink some of this realgar wine.
(5) The technology of realgar preparation should be further perfected.
(6) Antidotarium Formula; Arsenical Intoxication; Realgar.
(7) South China has the custom of drinking realgar wine during the Dragon Boat Festival.
(8) The geological characteristics and major types of realgar and orpiment deposit have been discussed[sentencedict .com], It is a indicator for explore and study of realgar and orpiment deposit.
(9) The measuring result of the LD_(50)of the realgar microorganism lixivium proves that the realgar microorganism lixivium has certain toxicity.
(10) The existence of realgar and orpiment is harmful to the growth and prolongs the lag phase.
(11) The amount of soluble arsenic in Realgar was 0.62 %, including 0.42 % As and 0.18 % As respectively.
(12) The drinking of realgar wine is thought to remove poisons from the body.
(13) With what do vermilion and realgar make a law you can reduce toxin excuse me?
(14) The basic principle of refining orpiment and realgar was discussed.
(15) Objective : To explore the pharmacological mechanism of Cinnabar and Realgar in Angong Niuhuang powder ANP.
(16) A process mineralogical study was thus made and it was founded that it is mainly realgar and orpiment that affect the gold leaching.
(17) Ores consist of pyrite, blende, aurum, zinckenite, tennantite, antimonite, realgar, and orpiment, belong to typical Low-temperature minerals assemblage.
More similar words:
calgary,
trafalgar,
ideal gas,
trafalgar square,
botanical garden,
zoological garden,
battle of trafalgar,
alga,
algal,
algae,
coal gas,
amalgam,
red algae,
brown algae,
natural gas,
green algae,
vulgar,
arrival gate,
capital gain,
capital gains,
spiral galaxy,
vulgaris,
bulgaria,
vulgarly,
basal ganglion,
social gathering,
dental amalgam,
financial gain,
vulgarity,
bulgarian.