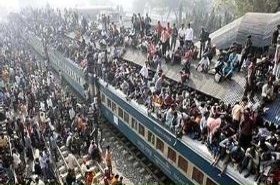 Random good picture Not show
1. Extramedullary plasmacytoma (EMP) of larynx is a rare tumor.
2. The differential diagnosis for dural plasmacytoma includes metastasis, lymphoma, dural sarcoma, plasma cell granuloma and meningioma.
3. The confirmed cases included: 1 case of solitary plasmacytoma, 24 metastasis lesions, 5 tuberculosis, 4 multiple myeloma, 2 malignant lymphoma and 3 bony infection. 3 cases were misdiagnosed.
4. Objective To report 2 cases of extramedullary plasmacytoma occurred in the soft tissue of nasopharyngeal submucosa, and to discuss its histological features.
5. The solitary extramedullary plasmacytoma (SEP) is derived from plasma cells and is included in the category of non-Hodgkin's lymphoma.
6. Objective To summarize the clinical features of extramedullary plasmacytoma(EMP) in the head and neck, and to improve the abilities of clinical diagnosis and treatment for the disease.
7. SEP has a better prognosis than solitary bone plasmacytoma (SBP) and MM. We report a patient with a mediastinal mass extending to the anterior chest wall without bony destruction.
8. Solitary intraparenchymal pulmonary plasmacytoma ( SIPP ) is a rare tumor in clinical.
9. Other manifestations of intracranial plasmacytoma may include diffuse leptomeningeal disease and rarely, intracerebral lesions with vasogenic edema.
10. MRA and DSA are helpful to differentiate from meningioma and plasmacytoma .
10. Wish you can benefit from our online sentence dictionary and make progress every day!
11. Conclusion: Central nervous system infiltration occurrs rarely in MM. Meningeal infiltration is the most common complication and frequently accompanied with other soft tissue plasmacytoma.
12. Fine-needle aspiration and echo-guided biopsy of the chest wall mass revealed a plasmacytoma .
13. Objective To discuss the diagnosis and treatment of extramedullary plasmacytoma (EMP).
14. Objective To investigate the clinical and pathological characteristics of primary pulmonary plasmacytoma (PPP) and its diagnosis and treatment.
15. There were 1 case of nasopharyngeal angiofibroma, 1 case of osteodysplasia fibrosa, 1 case of plasmacytoma, 2 cases of inverted papilloma and 1 case of cylindroma.
16. Tracing back her history, she underwent excisions of solitary bone plasmacytoma over her left tibia and right clavicle 7 and 5 years ago respectively.
More similar words:
intracytoplasmic,
cytoplasm,
cytoplasmic,
plasma cell,
plasma display,
astrocytoma,
cytoplast,
plasma,
plasma ball,
plasmatic,
mycoplasma,
Toxoplasma,
pheochromocytoma,
plasmalemma,
blood plasma,
douglas macarthur,
plasmapheresis,
plasma protein,
plasma physics,
plasma membrane,
cytometer,
cytomegalic,
cytomembrane,
melasma,
diplomacy,
cytomorphology,
cytomegalovirus,
xanthelasma,
plasm,
cytotrophoblast.