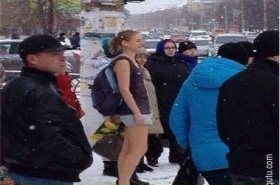 Random good picture Not show
1 A portable multi-channel instrument is developed for measuring perioral force, which is based on micro electronic technology and automatic control techniques.
2 Fig 3 - 18 Importance of the perioral musculature. Note the marked labiomental groove.
3 Perioral muscle pressure is a kind of force acting on dental arch from surrounding soft tissues, such as lip, cheek, tongue, and muscles.
4 In nonsmokers, creases around the mouth, or "perioral rhytids, " usually arrive with advanced age.
5 Methods:106 patients with perioral dermatitis were enrolled in the study. 89 cases infected with HP were divided into two groups.
6 AIM: To study the changes of perioral muscle pressure in the patients with skeletal crossbite before and after orthodontic and surgical treatment.
7 Methods Since 2002, 15 perioral scar patients have been operated on for the repair by using"free skin grafting, transferring of local skin flap,[www.Sentencedict.com] transferring of distant tubed flap".
8 After 30 days, the mean in the periorbital wrinkle score decreased by 9%, whereas the mean in the perioral wrinkle score decreased by 8%.
9 Objective: To summarize experiences of nursing care of malignant brain neurogliocytoma patients undergoing perioral temozolomide as chemotherapy.
10 Objective To generalize a better repair from the experiences on the repair of perioral scar contracture-caused deformities.
11 Objective:To study the relationship between helicobacter pylori(HP) infection and perioral dermatitis.
12 The wrinkle scores further improved after 60 days; the periorbital wrinkles decreased by 17% and the perioral wrinkles by 13%.
More similar words:
deteriorate,
deterioration,
deteriorative,
interior angle,
interior decorator,
interior decoration,
superior,
ulterior,
interior,
exterior,
inferior,
anterior,
superiority,
posterior,
mother superior,
posteriori,
anteriorly,
superior court,
periorbital,
interiorly,
lake superior,
exteriorly,
inferiorly,
ulteriorly,
behavioral,
a posteriori,
posteriorly,
inferiority,
posterior to,
inferior court.