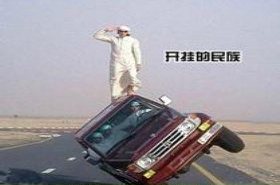 Random good picture Not show
(1) German soldiers patrol in Mazar-i-Sharif.
(2) Since the initial eruption of violence in Mazar-i-Sharif on Friday, about 20 people are estimated to have died.
(3) The territory he controls is peaceful and there are foreign missions in Mazar-i-Sharif.
(4) For the past two years we have not had any serious security issues in Mazar-i-Sharif.
(5) At least 14 people died, among them seven UN staff, when demonstrators stormed and torched the facility in the city of Mazar-i-Sharif.
(6) Demonstrators stormed the building in the northern city of Mazar-i-Sharif and set it alight.
(7) Women and children feed pigeons in front of the Imam Ali shrine in the northern Afghan city of Mazar-i-Sharif.
(8) President Barack Obama also came out against the Quran burning, but said nothing justified the violence and the deaths caused by the attack on a U. N. compound during protests in Mazar-i-Sharif.
(9) Afghans feed pigeons at the Shrine of Hazrat Ali in Mazar-i-Sharif, northern Afghanistan, Thursday, Sept. 3, 2009.
More similar words:
mazarine,
risk sharing,
Nazarite,
czarist,
shari,
sharia,
parish,
barish,
garish,
shariah,
sharing,
bearish,
pharisee,
garishly,
squarish,
sharia law,
charisma,
eucharist,
time sharing,
gain sharing,
cost sharing,
file sharing,
time-sharing,
work sharing,
parishioner,
profit sharing,
bearishness,
nightmarish,
eucharistic,
charismatic.