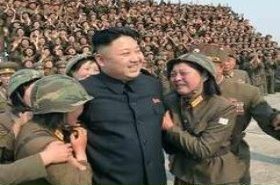 Random good picture Not show
(1) In September, government forces moved into Latakia, a port city where Rifaat exerts power, to confiscate a fortified compound.
(2) Troops in tanks rolled into Latakia on Saturday, and on Sunday morning they began a sustained bombardment of the areas where protests had been held, according to witnesses in the city.
(3) A resident in the Syrian port of Latakia has given an eyewitness account of the day-long land and sea attack by government forces against democracy activists there.
(4) The young couple apparently first met while their families were vacationing in the port city of Latakia.
(5) Thousands of Palestinian refugees have been forced to flee from their camp in Syria, which has been hit by heavy fire from government forces bombarding the port city of Latakia.
(6) There was also trouble in the northern coastal city of Latakia.
(7) A full English style flake with a healthy dose of Cyprian Latakia.
(8) With scores killed, and soldiers continuing to clash with civilians in Latakia and Daraa, what lessons can Washington learn from how it handled Tunis, Cairo, Manama and Tripoli?
(9) Wednesday's find came a day after SANA reported that archaeologists had found a Roman-era cemetery in Latakia, northwest of Damascus.
(10) A characteristic English Mixture, developed from mellow Georgian Virginias, Black Cavendish, Mexican Burley 's and Cyprian Latakia, a classic. Mild to medium strength.
(11) In the latest assault, Syrian forces fired on parts of the port city of Latakia, killing dozens and driving some 5(Sentence dictionary), 000 Palestinian refugees from their camps.
(12) The United Nations said it was gravely concerned at the shelling of a Palestinian refugee camp in Latakia.
(13) Shortly after President Assad spoke, anti-government protesters took to the streets in the port city of Latakia.
More similar words:
aphakia,
slovakia,
slovakian,
leukoplakia,
czechoslovakia,
czechoslovakian,
takin,
taking,
staking,
takings,
retaking,
mistaking,
taking hold,
risk-taking,
taking over,
overtaking,
taking apart,
painstaking,
stock-taking,
taking a bath,
undertaking,
leave-taking,
stocktaking,
stock taking,
jataka,
breathtaking,
profit taking,
painstakingly,
picture taking,
karnataka.