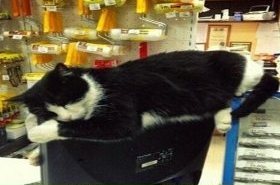 Random good picture Not show
1. The most important contrast between and English is hypotaxis and parataxis.
2. However, the contrast between hypotaxis and parataxis is not absolute.
3. Chapter 3 elaborates on the manifestation of hypotaxis and parataxis in the two languages.
4. Parataxis and hypotaxis are two Languages'different organizational characteristics and have their profound cultural tradition.
5. Hypotaxis and parataxis are grammatical features both in Russian and Chinese compound sentences.
More similar words:
phototaxis,
chemotaxis,
phyllotaxis,
taxis,
taxi stand,
epistaxis,
parataxis,
hypothec,
axis of rotation,
hypothermy,
hypothenar,
hypothermic,
hypothermia,
hypotheses,
hypotenuse,
hypothermal,
hypotonic,
hypotonia,
hypothesis,
hypothetic,
hypothesise,
hypothecate,
hypothesize,
hypotension,
hypotensive,
hypothetical,
hypothyroid,
hypothetically,
hypothalamic,
hypothecation.