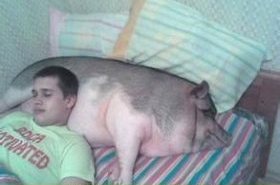 Random good picture Not show
1 A Hogarth curve of red spray carnations and red roses was shown with a collection of assorted bottles and acacia seed pods.
2 Hogarth devised a line of beauty that has an uncanny similarity to a woman's back!
3 A penniless Dickens married Catherine Hogarth in 1836 and she bore him 10 children before he threw her out in 1858, banishing her from her children, as he took up with another woman.
4 William Hogarth, English painter and engraver , was born in London, the son of a teacher.
5 Since 1924, the Hogarth Press had published works by Sigmund Freud.
6 Says CEO Ian Hogarth, "I want people to remember these experiences and contribute to the history of live music."
7 William Hogarth, English painter and engraver, died in London and was buried in Chiswick churchyard.
8 Their Hogarth Press had operated from the basement room in Tavistock Square.
9 I don't buy the view that Hogarth is sneering at lovers here or expressing Puritan fear of the flesh.
10 Boswell 's biography says painter William Hogarth thought Johnson was an "idiot" until the writer spoke to reveal his eloquence.
11 Hogarth said a computer model shows oil has already entered the loop current, while a second shows the oil is 3 miles from it — still dangerously close.
12 Hogarth said it's still too early to know what specific amounts of oil will make it to Florida,[www.Sentencedict.com] or what damage it might do to the sensitive Keys or beaches on Florida's Atlantic coast.
13 Faces aflame with drink, grotesque moustaches, pot bellies ... I seemed to have stumbled into a painting by Hogarth.
14 In 1917 he set up a small hand press at Hogarth House, and worked as its director until his death.
15 Because it must be said that there was someone called Hogarth who questioned himself a great deal about beauty, and who thought that beauty, always has something to do with this double inflection.
16 I knew no such things as genius; it is nothing but labour and diligence---William Hogarth, English painter.
17 Beer Street and Gin Lane are a pair of 1751 engravings by William Hogarth in support of the then-proposed Gin Act 1751.
18 New meals were even invented specifically as occasions for polite manners: the English tea time dates from the 1700s and is richly illustrated in paintings by Hogarth and Devis.
More similar words:
bogart,
warthog,
garth,
king arthur,
hogan,
mahogany,
logarithm,
logarithmic,
orthogonal,
orthography,
logarithmically,
orthographic,
orthogonality,
logarithmic scale,
logarithmic function,
orthographic projection,
garter,
braggart,
farther,
stuttgart,
earth,
barth,
garter belt,
garden party,
garter snake,
earthy,
arthur,
hearth,
dearth,
Martha.