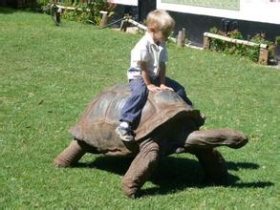 Random good picture Not show
1. In Grozny, the capital of Chechnya, gunmen reportedly seized 30 workers at an electrical power plant.
2. She returned to Grozny in September 2008.
3. Grozny, Chechnya's capital, was all but obliterated; Russia reassumed power and installed a puppet leader.
4. Some 200 people were evacuated from the Grozny area on Saturday, 21 by Russian forces with the Ministry of Emergency Situations.
5. According to Shakman Akbulatov, Estemirova's co-worker in Memorial's Grozny office, the cancellation saw a spike in human rights abuses over the last two-and-a-half months.
6. Since 2000, Estemirova had been working in Grozny for the Russian human-rights organisation Memorial.
7. She lived with Lana in a small Grozny flat filled with books, her international prizes, and a fluffy cat, Vanessa.
8. None of the women doubted that Chechen fighters would try to recapture Grozny.
9. Around 12 people were killed when a car bomb exploded outside a police station in the Chechen capital, Grozny.
10. Feb. 23-Chechen nationalists plan to hold mass demonstrations in Grozny, capital of the breakaway republic.
11. They were finally defeated in a lightning raid on Grozny by Chechen fighters last August.
12. Authorities say two police officers and a government worker were killed in the attack in the Chechen capital, Grozny.
13. At a time when the world stopped listening to Chechnya's woes,(sentence dictionary) Estemirova stayed on in Grozny.
14. The dead and wounded were delivered to the field emergency hospital in Grozny.
15. A Chechen boy prays in the main mosque in Grozny, Russia, during celebration of the Eid al- Adha, which Muslims in Russia call Kurban-Bairam, on November 6, 2011.
16. Critics acknowledge that Kadyrov has presided over the republic's spectacular reconstruction, with much of war-smashed Grozny rebuilt.
17. Six people were killed and 9 others wounded in a suicide blast in Grozny, capital of Russia's North Caucasus republic of Chechnya Sunday evening.
18. A Russian man, an evacuee from the Chechen Capital Grozny, reaches out for a final pat of his dog, Jan. 21, 1995.
19. One case she investigated was that of Madina Yunusova, a 20-year-old woman whose husband was killed on 2 July in a special operation in the village of Staraya Sunzha, not far from Grozny.
More similar words:
froze,
corozo,
prozac,
frozen,
unfroze,
unfrozen,
merozoite,
frozen food,
sporozoite,
quick-frozen,
proterozoic,
phanerozoic,
heterozygote,
gemfibrozil,
frozen foods,
heterozygous,
frozen yogurt,
frozen credit,
frozen assets,
heterozygosity,
grow,
grok,
grout,
grown,
grog,
grouse,
negro,
grope,
groat,
grove.