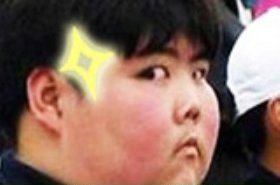 Random good picture Not show
1. I am going to call the gas company about this overcharge on my bill.
2. The gas company said they would send some men to fix the heating system.
3. The gas company threatened to cut them off if they didn't pay the bill.
4. She was reimbursed by the gas company for the damage to her house.
5. He has a job meter reading for the gas company.
6. Messer, a big German industrial gas company in Europe, has a history of over 100 years.
7. Oops ! iI forget to call the gas company.
8. Stuart : I work in a gas company.
8. Sentencedict.com try its best to collect and create good sentences.
9. I've had to chase the Gas Company up again about the cooker.
10. Industrial gas company meets global challenge with all sorts of means.
11. Messer, a big industrial gas company in Europe, has a history of over 100 years.
12. I'm waiting for the gas company to come to meter my gas consumption.
13. Call the gas company to start the gas service.
14. ExxonMobil is the world's leading oil and gas company.
15. A spokesman for Naftohaz, the Ukranian gas company, told VOA that its obligation extends only to a contractual framework for gas transit valid through 2013.
16. The electric company the telephone company and the gas company.
17. Russian gas company Gazprom's chief executive Alexei Miller said supplies to Belarus will be cut gradually.
18. We have ambitions to become the world's first Global gas company and already operate in 20 countries.
19. So, the MFM 1 quality flowmeter by Coriolis principle is developed by Chuanzhong Oil Gas Company of Sichuan Petroleum Administration and China Test Technique Institute.
20. This is a job for a heating professional, or your gas company.
21. Reporter interviewed 10 residents stochastically , everybody supports breaks the aspect which the Zhengzhou Fuel gas Company monopolizes. Resident Ms.
22. In the other incident, officials say a security guard shot and killed the Frenchman inside a compound of Austrian oil and gas company OMV near Sana'a.
23. Total is the world's fourth - largest international oil and gas company, with operations in over 130 countries.
More similar words:
as compared with,
sales company,
business company,
securities company,
Misery loves company,
electronics company,
gas cost,
gas cooker,
megascopic,
gas constant,
company,
gas consumption,
gas cooled reactor,
accompany,
for company,
companion,
oil company,
company law,
car company,
company man,
film company,
part company,
keep company,
target company,
phone company,
company name,
shell company,
rival company,
parent company,
trust company.